Zone
This is how the Zone gadget will look like with the activities listed out.

You can search activities using the search box provided within the gadget:

Tip: The default setting is 'This Week.' If you cannot see an activity, try setting your time range more broadly: it might be scheduled for next week. Filter the list by entering a search parameter in the Filter text field and then select All, Subject or Description from the Filter Type list. All is selected by default.
Activity Options
You can filter activities by Time Ranges, Ownership, and Status.
Show Dismissed: allows you to view a list of Activities that you have dismissed
Show Overdue allows you to hide Activities that are past their due date

Selection – selection of the activity can be based on one of the following selections as mentioned in the drop down list
        

Select All or None of the activities

        

Select Activities with type of Lead Assignment, Unassigned Leads or Follow-up

        

Select Overdue activities
 Actions
Mark selected activities as Defer to move the due date further into the future

Dismiss

: Hides the Activity from your Zone list and changes the activity's status to Dismissed

List Contacts

: Searches and displays a list of the contacts "attending" the selected Activities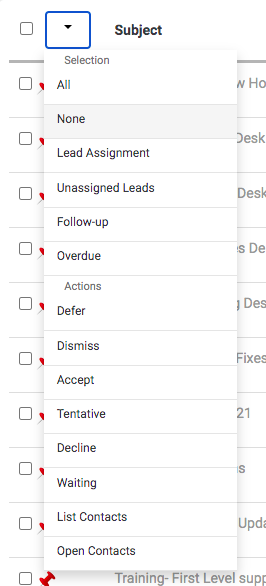 Clicking on an Activity
Clicking on an Activity below Activities tab displays the following drop down menu, which allows you to join the activity for discussion, and provides access to the Me Space, Activity Editor, and Contacts List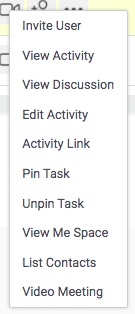 View Activity – Displays the details of the selected activity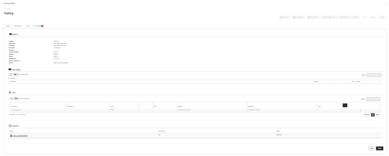 View Discussion – Displays the open discussions going back and forth between the attendees of the activity

Edit Activity – Displays the Activity Editor for the selected activity where changes to the activity can be made, if required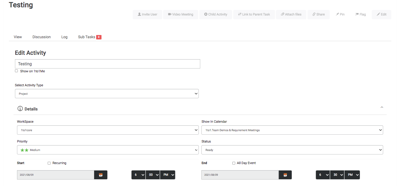 Activity Link – Displays a window which provides a link to the activity which can be copied to a post, or a file, etc. 

View Me Space – Displays on a new tab on the current browser an online meeting place which is automatically created for collaboration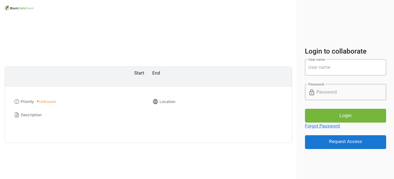 View Me Space
Me Spaces are secure, private online meeting places that are automatically created to allow for collaboration. Only people invited to a Me Space can access it and Me Spaces are encrypted with SSL security. This means you can share even the most sensitive of information securely online. Me Spaces are archived securely, so your information, files and discussions are kept for easy reference for as long as you need to access them
When a Me Space is created, notifications are sent to the participants (through 1to1Core and by Email) who have been invited to 'connect' with you. Once invited users log in to a Me Space, they can:
download and share files online

use the message board function to have real time chat discussions

collaborate without using email and sending long chains of messages back and forth
List Contacts – Displays a list of contacts or Contact Groups associated with the selected activity
collaborate without using email and sending long chains of messages back and forth