Logging In
In order to log in, you will need your login name, password, and a link to your login page which comes in the form of an email once you register with blockcerts.com.
Note: Logins may look like email addresses but do not have to be real email addresses.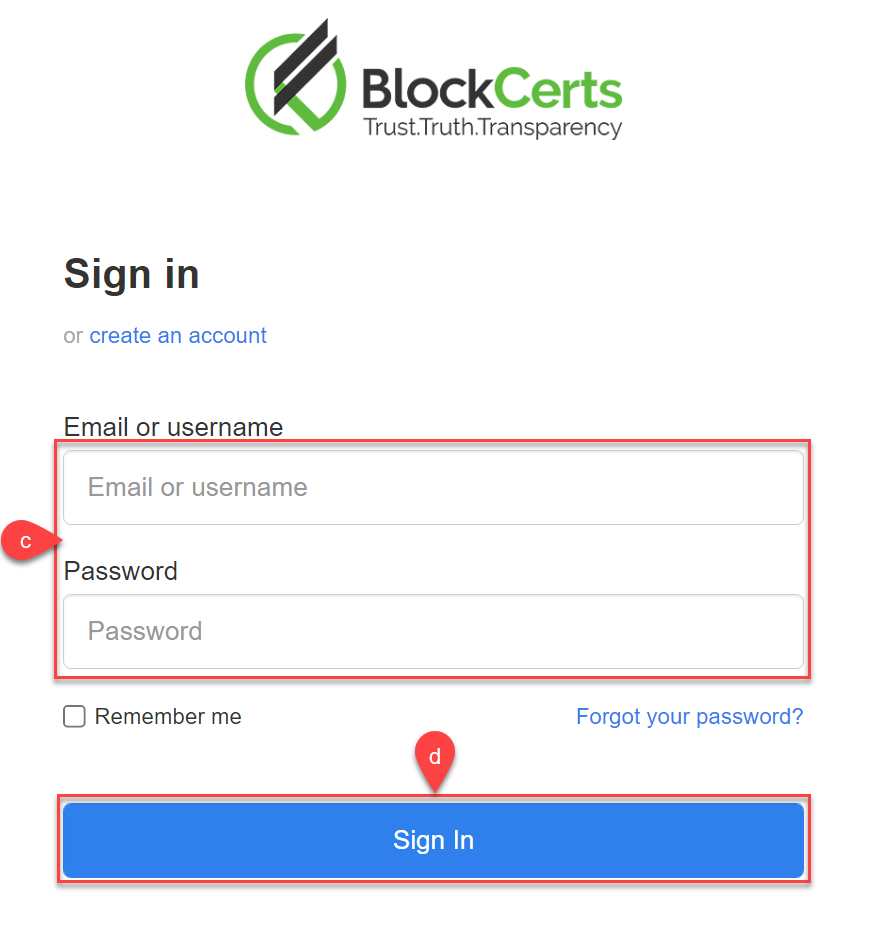 a. Click on the link to your login page that is provided in the email.
b. Click Login in the top right-hand corner of the window.
c. Enter your Email or username and Password.
d. Click Sign In.