Importing Contacts
This gadget allows the user to Import their contacts from various applications like Gmail, Facebook, LinkedIn, etc. To know more about this, click on

button above Contact Editor on the Contacts New page to get to the following screen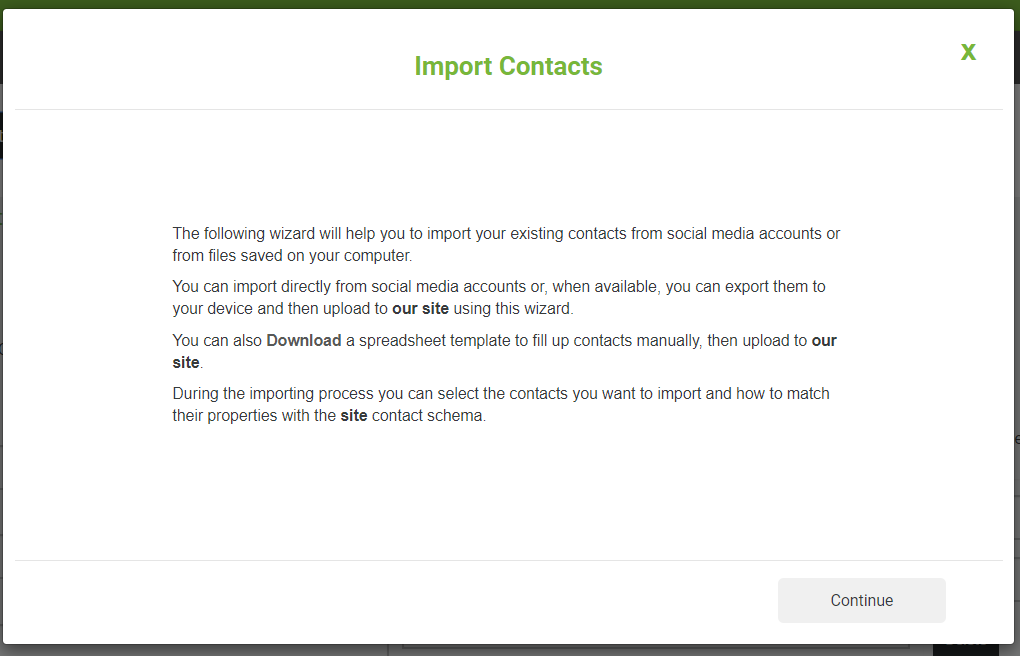 Click

to go to the next page as shown below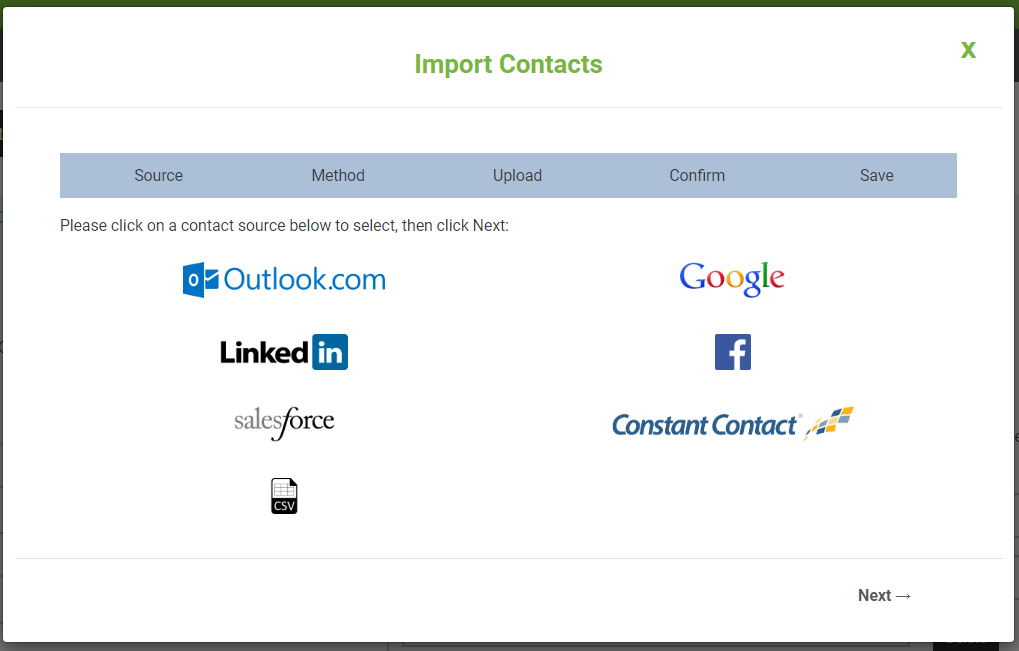 Check the required box (refer to the previous screen for the account selected) and click on

button to get to the next window as shown below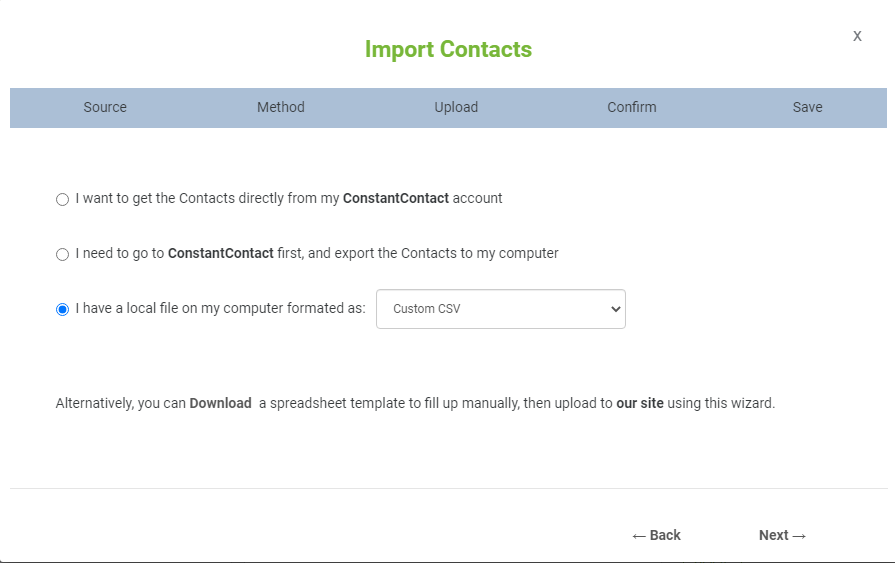 Choose the Method by checking the box and selecting a file from the drop down list and then click

button to get to the following screen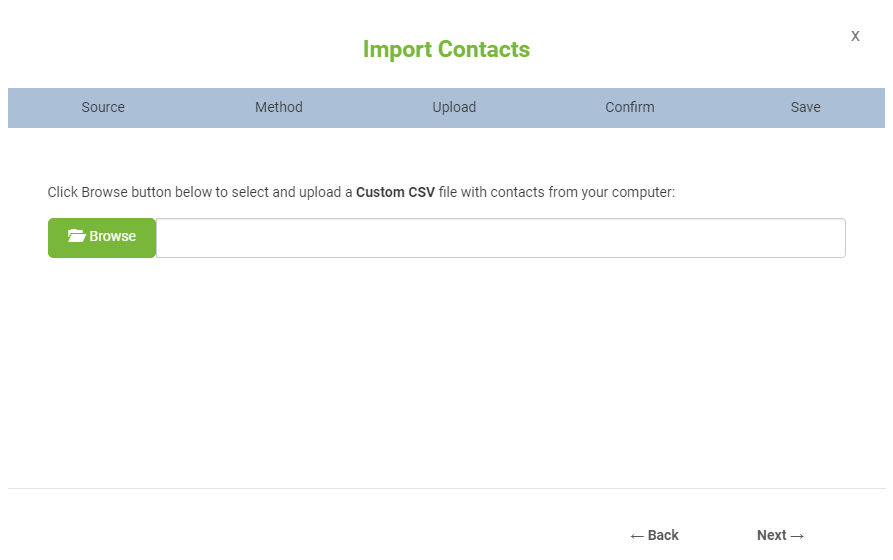 Click on

 button to display the file folder from which you select the file on your computer. Then select Open button to get to the following window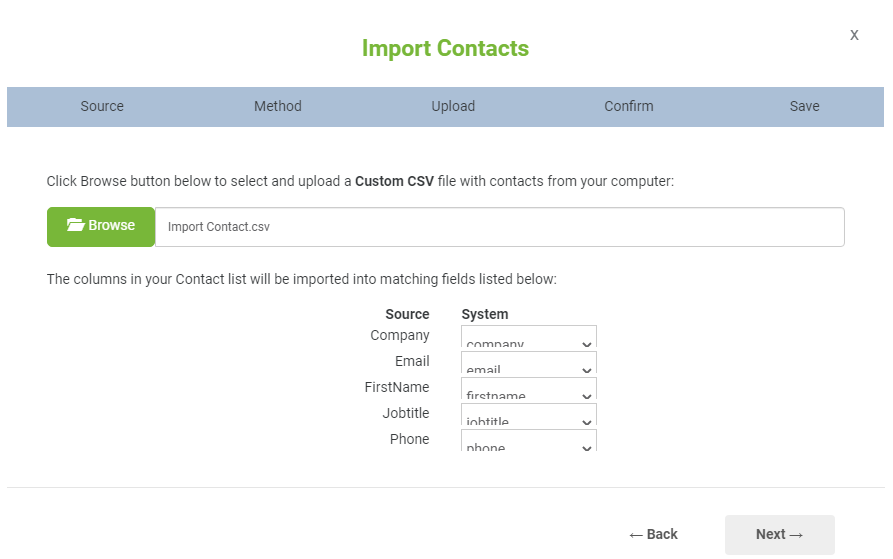 Select the required fields and click

button to get to the following screen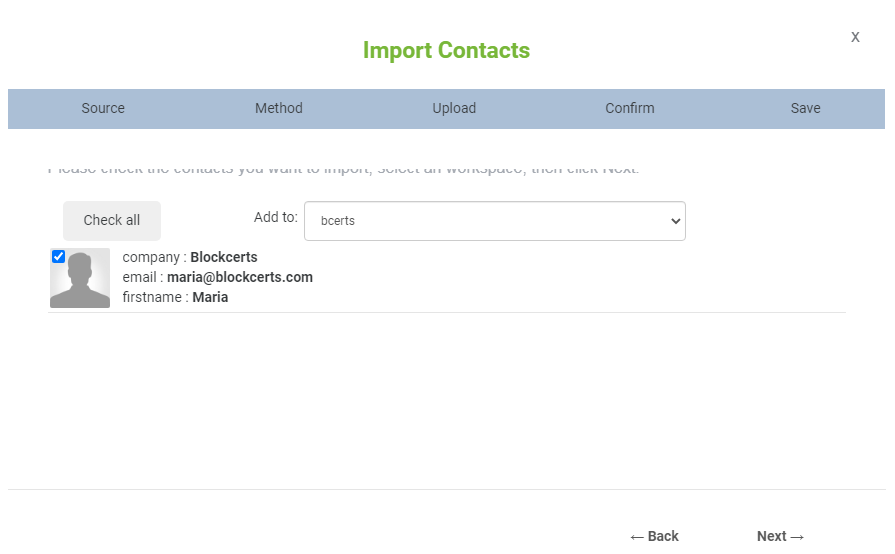 Select a Workspace from the drop down list provided [See the screenshot below] and then either choose all the contacts by clicking on the check box next to Check All or selecting only a few by clicking within the check boxes next to the contacts listed.

After the selection, click

and you are done!
The following Thank You message window is displayed.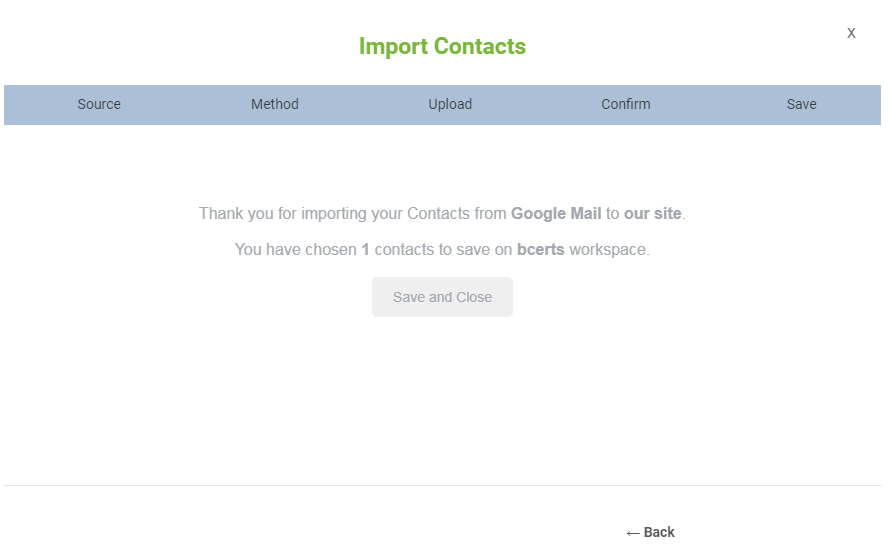 Click

to save the information and return to the previous page.