Chat
The Live Chat on the website allows the user to chat with a support person online.
Click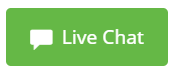 button.
When the user clicks on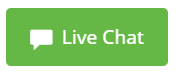 the following window will be displayed.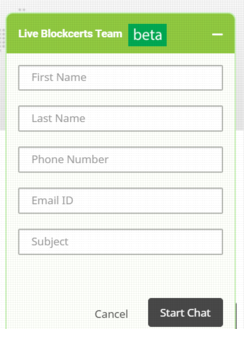 Enter the First Name, Last Name, Phone Number, Email ID and Subject (this refers to the question raised by the user to the customer support on the chat) in the chat window and click

button to continue with the chat.
This creates an activity through which the support person will respond to the user's chat message.
The user can now start chatting with the support person.
Click

to discard the changes.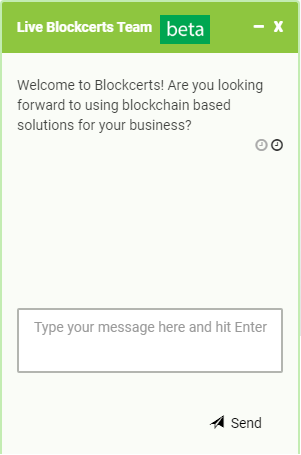 To start a conversation, the user enters a message in the text box provided and clicks on

 button or click the Enter key on the keyboard. To stop the conversation, click the

button.
A support person will help the user by answering on the chat.
A lead with the email ID of the user is created on partners.blockcerts.com