Verification by the Certifier
Once you submit your documents for verification, the data will be submitted to the Certifier.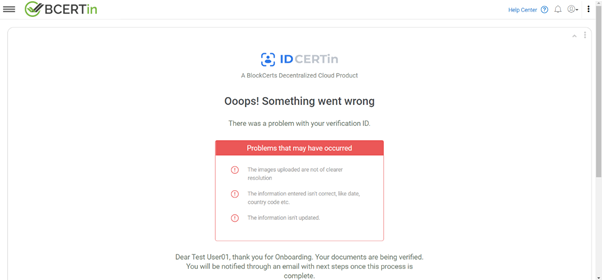 If there is an error in auto verification, manual verification will be done. It means that the data are sent to the Certifier for manual verification.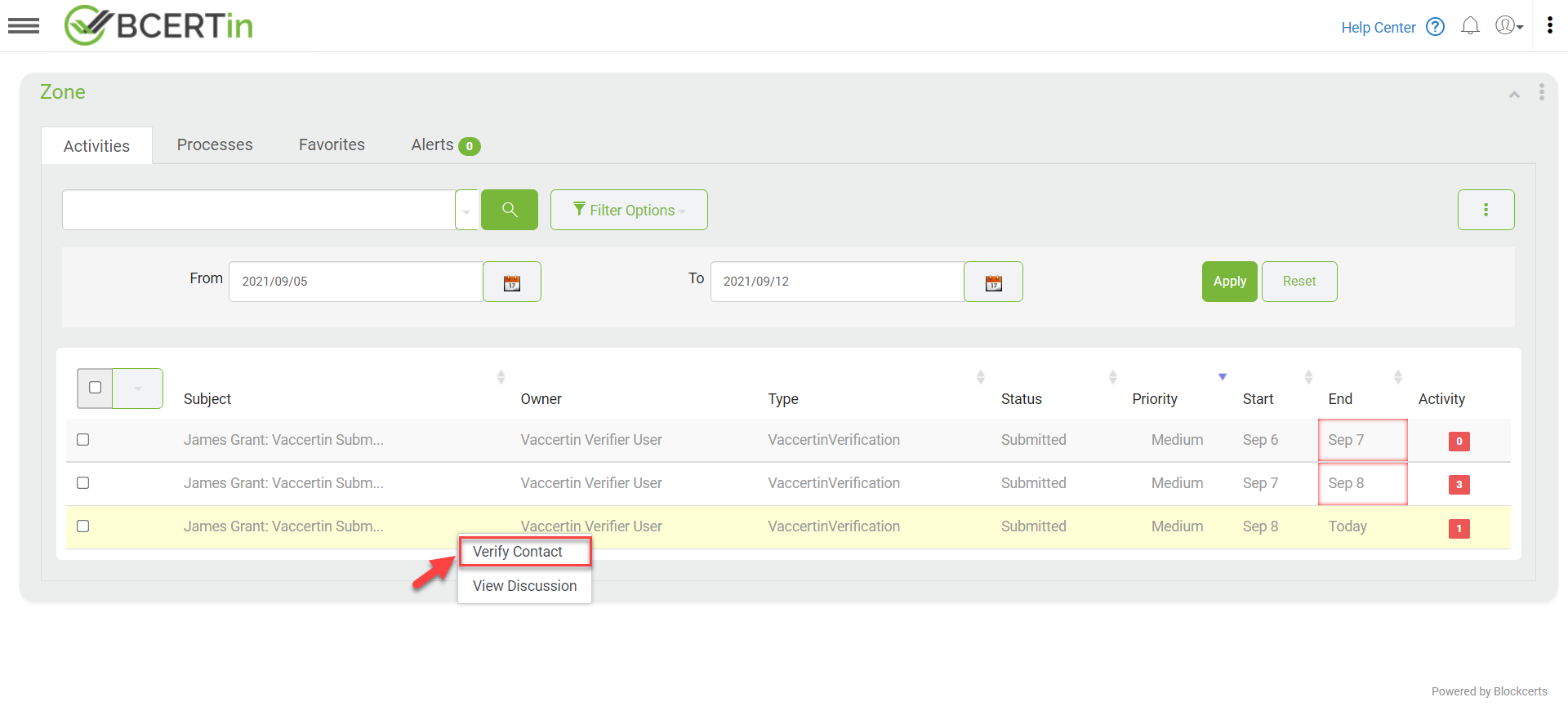 The Certifier clicks the record to be verified and selects Verify Contact.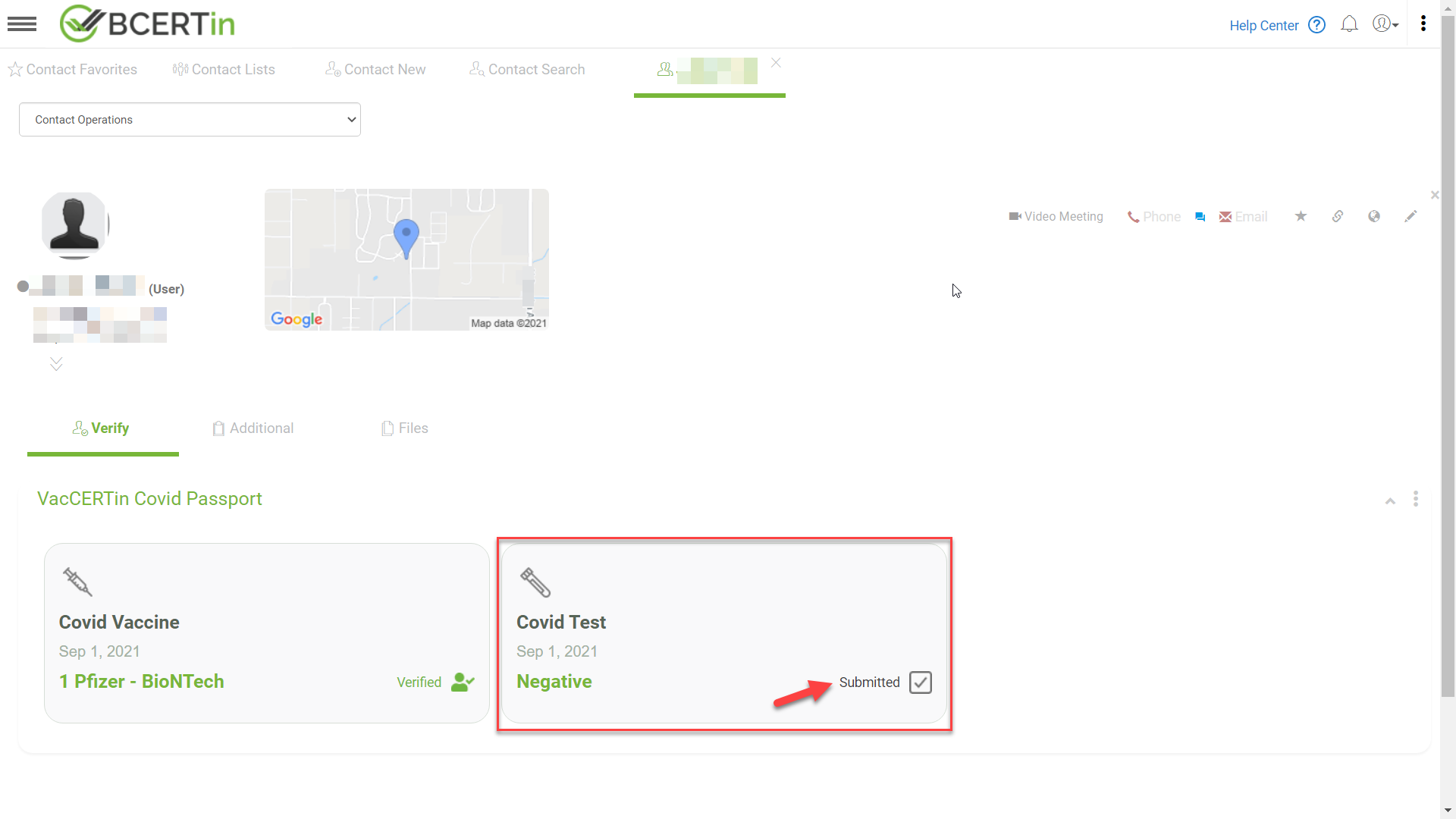 The user data will be displayed on the screen. The Certifier verifies the submitted user data.