BCERTin Introduction
The BCERTin Introduction's core concepts will help you understand the rest of the help manual. Specific articles discuss tabs, gadgets, and project spaces 
Users 
A user has a user account with a password and is identified by a username. Each user has a unique ID. We recommend that you do not share your password with anyone as you are responsible for all actions performed by your user account. If you believe someone has accessed your account please report this to your Network Administrator 
Roles 
Each User has a Role which dictates which content and functionality they are able to view, create, and modify. The most basic user is an "operative", who can only access basic material such as Notes, Files, Activities.  For example, "Accounting" can access to more features, such as the invoicing gadget. They can see more than just "Accounting" related material 
Permissions 
Permissions are access rights given to certain roles. They cannot be controlled by specific user or group 
Workspace 
Workspaces segregate your BCERTin account into virtually separate databases, controlling internal contact distribution for users in the system and sets up divisions for access control and permission. This may stop you as a user from accessing content that others in your organization have access to. It also makes your user profile look cleaner as you dont have content from other divisions cluttering up your space.  Controlling permissions and workspaces will be handled by an Administrator for your account 
Workspaces may mimic your company's organizational structure, whether that be geographical, by division, or even by client. Each user is part of one or more workspaces, and can only see data that is a part of one of those projects.  Controlling and administrating workspaces will be covered in the Administration section of the manual 
A Contact can exist in several Workspaces. 
Gadgets
Most of BCERTin's functions are within gadgets, which allow you to interact with the system. For example, below is the My Groups gadget which lists groups available to you .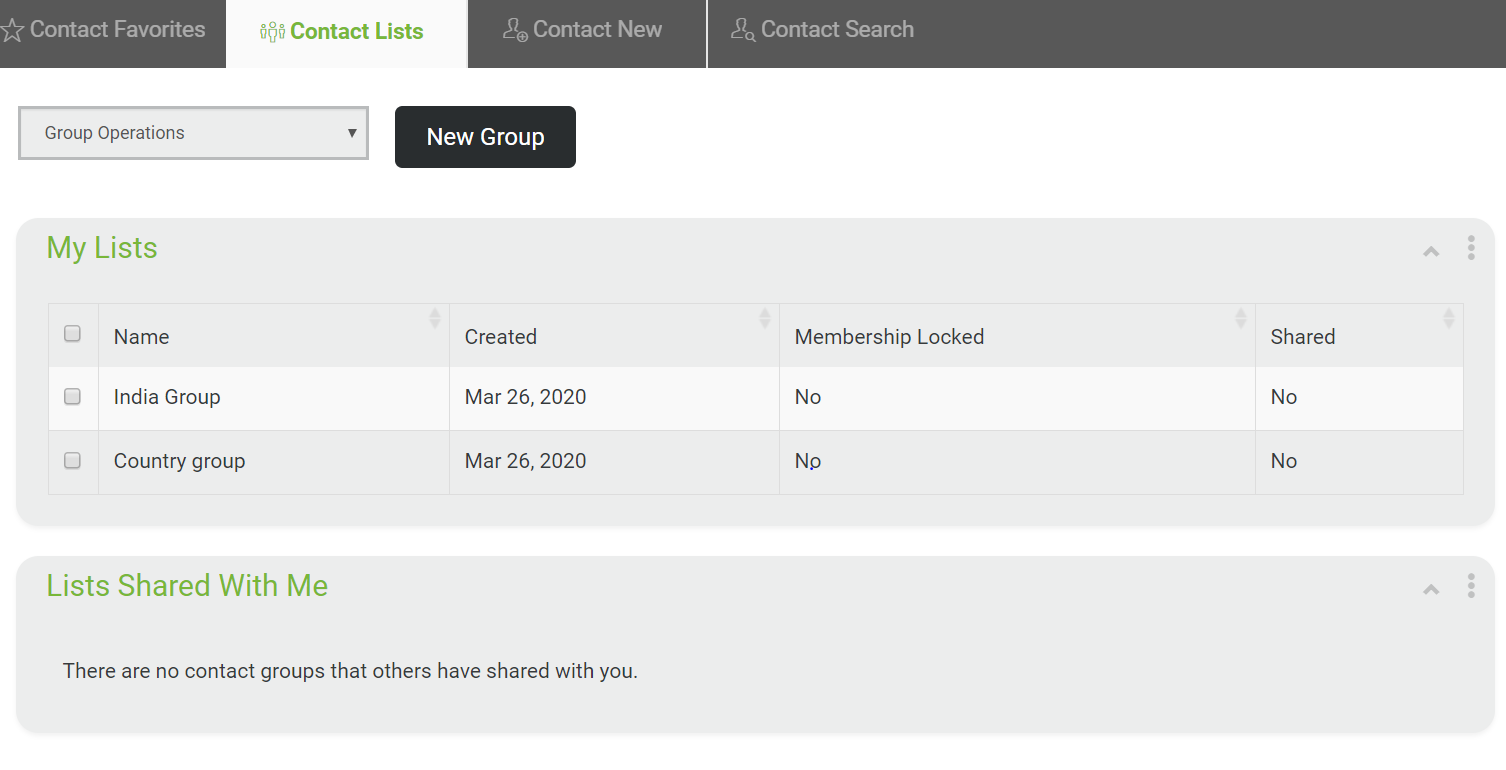 Every Gadget has unique functionality and gadgets are typically organized into logical groups by Tabs
More Options Icon
Most gadgets in BCERTin will have a small More Options Icon in the top right hand corner. This

icon provides a drop down list different functions depending on the gadget. For example: The To Do List and The Wall more options icons allow you to Refresh, Print and Minimize. The Communication Activity gadget allows you to Back, Reset and Minimize. The Calendar More Options icon allows only to Minimize
Within each tab there will be "Gadgets"
BCERTin has a tab-based user interface to fit the vast number of functions available into a small browser window
Note: The tabs shown here might be different than what is available to you. Every user has a Role in BCERTin which determines what the user can see and do. Also, some accounts have a "custom skin" that changes the appearance
In the below screenshot, the tabs are displayed.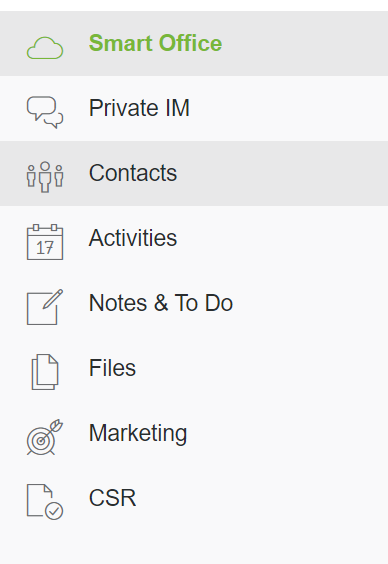 When you select Contacts tab the sub-tabs are displayed on the right hand corner like Contact Favorites, Contact Groups, Contact New and Contact Search as shown in the screen shot below