Submit documents for Verification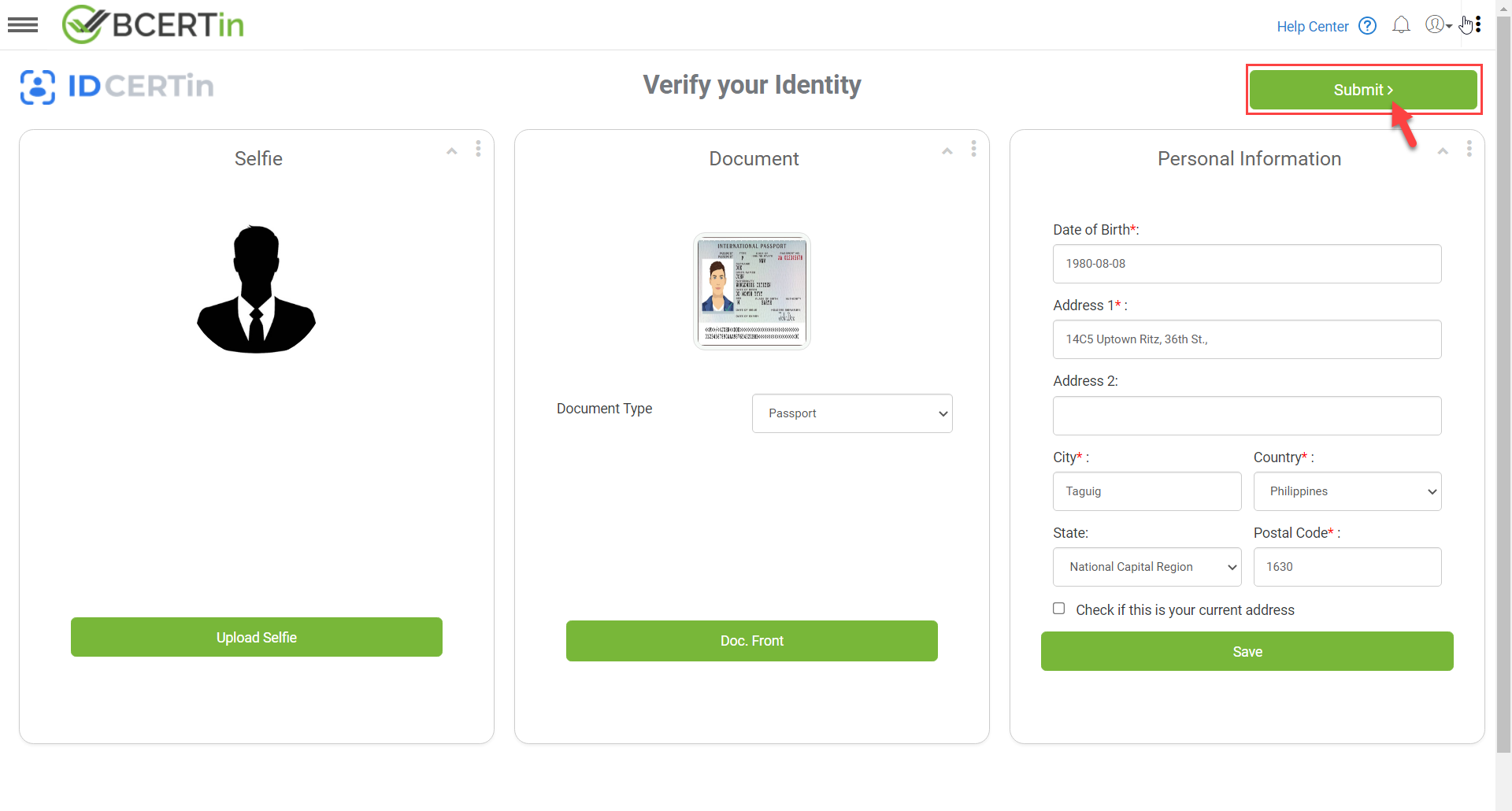 Click the Submit button to submit all documents for verification.

Wait for the upload confirmation window to appear. Click OK.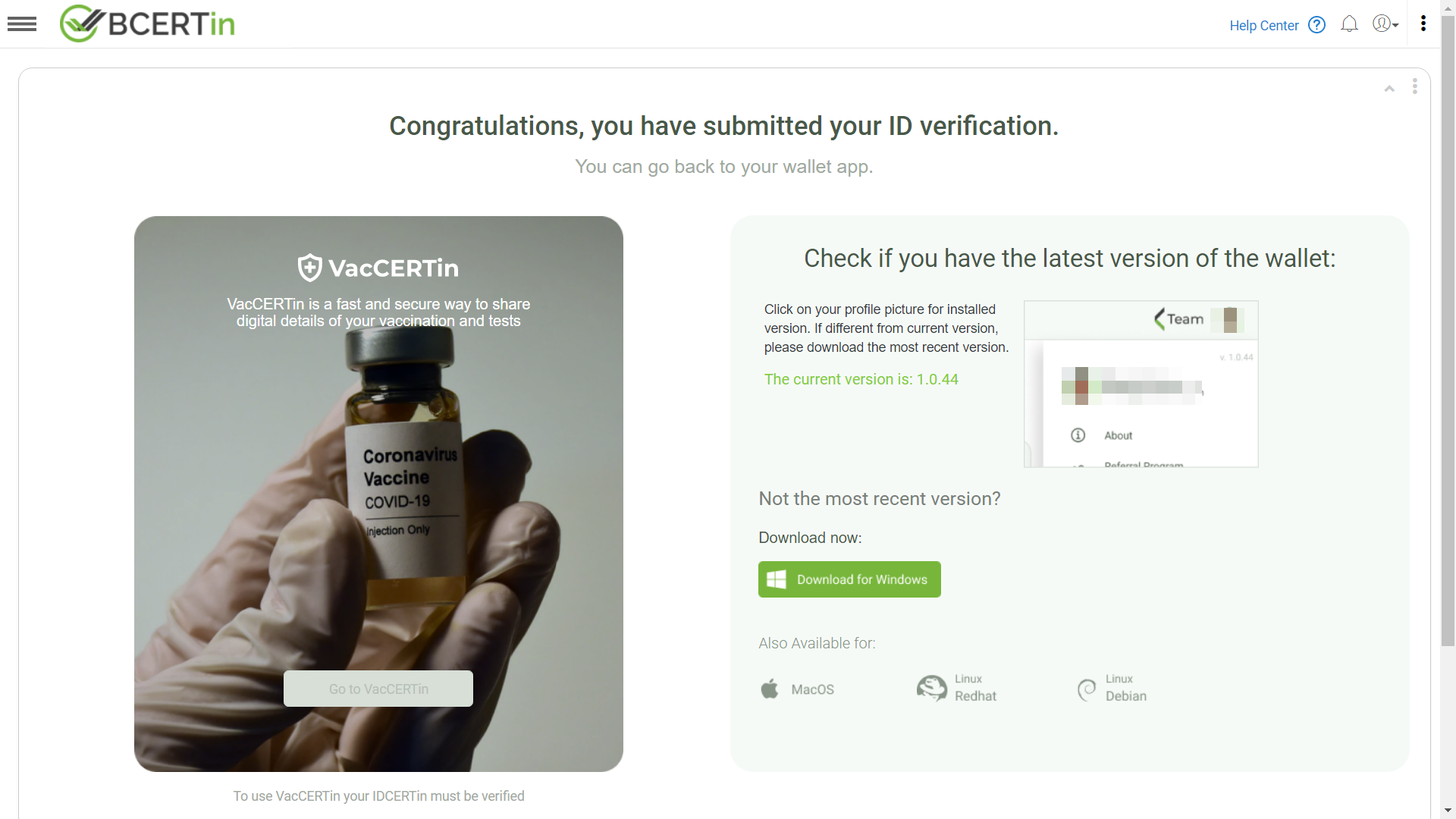 'Congratulations, you have submitted your ID for verification.' will be displayed on your screen.
Notes
In case you have not downloaded the latest version of the wallet yet, you can download it here on this page.
VacCERTin tab will be enabled once your IDCERTin is verified.


When the user is certified, all submitted credentials for verification, together with the barcode and the certified seal, will be displayed upon login.