Upload ID
Use this gadget to enter your ID as part of KYC information.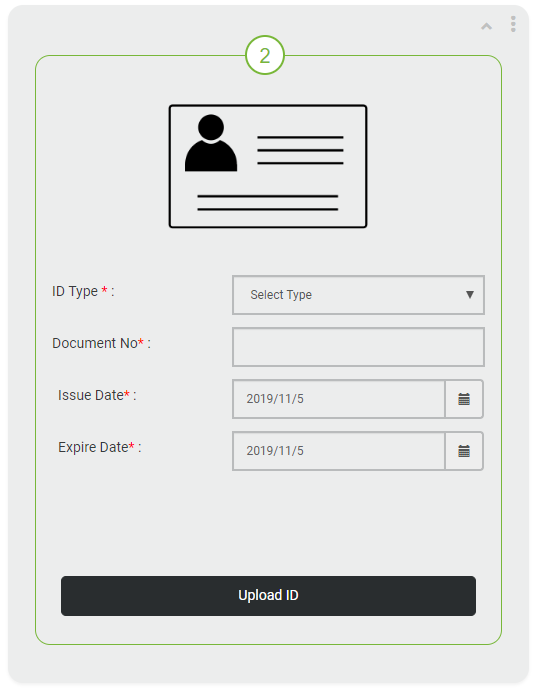 Select the ID Type. This could be an ID Card, Driving License, Passport or Credit/ Debit card. Enter the Document number. Enter the Issue Date and Expiry Date. Click the >

button.
On clicking the Upload Id button a File Upload dialog box appears.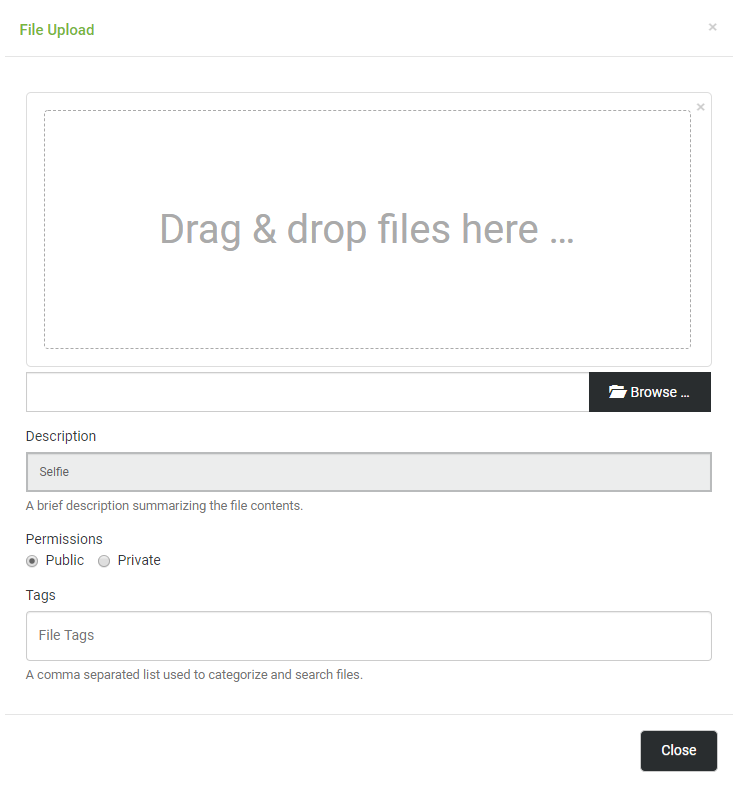 You can choose to drag drop or browse for ID Picture. Click the

 button.
The ID is now added and the Upload ID gadget has a tick mark displayed.