Tim Vasko will be speaking at the Canadian Export Challenge. This 1-Day Global Accelerator is a big event in person. Last year had over 150,000 Entrepreneurs from around the world tune-into the global broadcast!
Start-Up Canada is a group of entrepreneurs working together to build a Canada for entrepreneurs and give a voice to the Canadian startup community. Start-Up Canada has helped numerous company get a foothold and launch to greater heights by providing exposure, guidance and opportunities for collaboration.
Register to be a part of the Global Entrepreneurs at the Startup Canada Canadian Export Challenge on October 23rd in Toronto, or join the broadcast.
To Learn More Check This Out – Click Here >>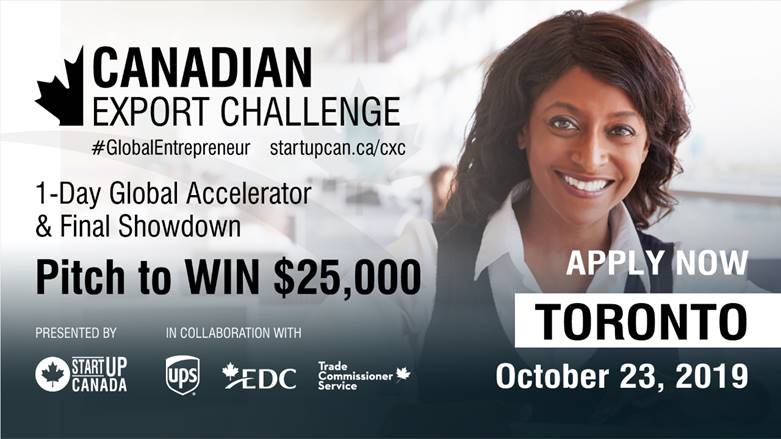 9/19/2019