Why Digital Wallets Now Become Smart Tools for Your Life and Business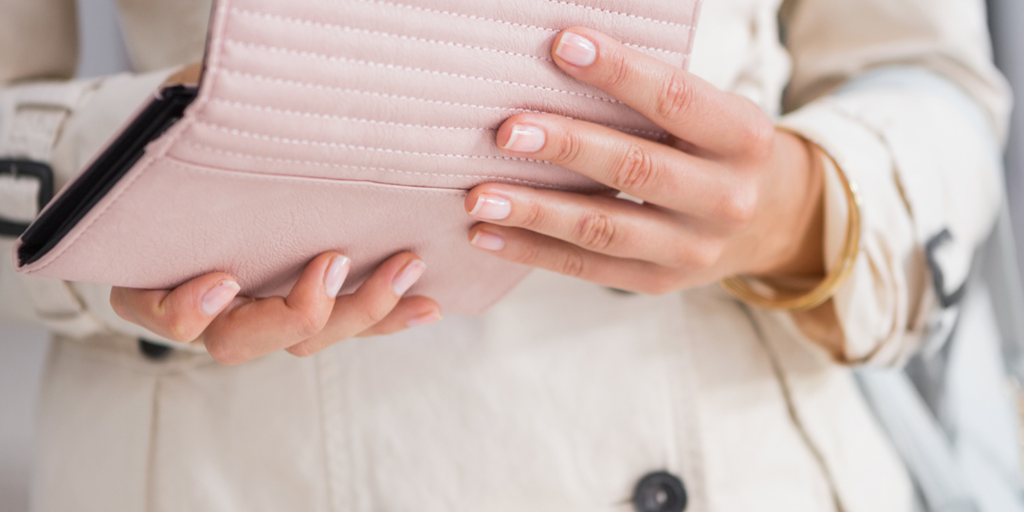 By BlockCerts Staff Writer
If you want a quick glimpse into the future of all of the new benefits giving you new power on the internet, read on. How you can:
Protect your identity
Store passwords and quick access to your protected info
Create complete privacy
Insulate yourself from fraud
Eliminate being tracked
Share funds with others
Purchase internet goods
Buy-Sell stocks, crypto, & complete financial transactions
Enter venues, travel, show vaccinations
Access health records
Protect apps and stop exposing your data
…and much, much more, placing you in complete control of your privacy, data, and collaborating in private on the internet.
Think about your wallet or pocketbook. In the past, it held your credit cards, your money, insurance cards, driver's license, ID's and quick access to important items that you needed to pay for goods, travel, drive, and prove your identity. The digital wallet of the future is now taking shape to replace those items and to create safe passage on your digital journey.
New Digital Wallets Will Power Your On-line Life and Business
A digital wallet is an electronic system that securely stores your payment information. It also stores your debit and credit cards digitally for your online payments using a computer, smartphone, or tablet. The newest digital wallets have blockchain encryption, QR Codes, 64 digit alpha-numeric private keys, and 2 Factor Authentication to protect everything that's important to you. They are also providing new access to apps (which the most commonly used apps have failed at protecting our data and protecting us!).
The digital wallet industry has come a long way in the last decade, transforming the way people manage and spend their money, and the role these wallets play has expanded rapidly. Some digital wallets even allow us to store our personal identification cards, health cards, and other IDs that we typically keep in our physical wallets.
Many companies strive to be the first choice for all financial topics. Some companies combine a wide range of payment, banking, credit, investment, and insurance products into a single platform while allowing users to purchase the products that matter most. With its broad reach and daily touchpoints, the digital wallet category is poised to significantly impact individuals' daily lives, but only if new solutions offer reliability, scalability, and convenience.
Fintech companies such as MoneyLion, Revolut, SoFi, and Venmo, which largely shape the future of digital wallets, offer user-friendly platforms. Apple Pay and PayPal are also aiming to become the top money management apps, leveraging their brand awareness, large user networks, and UX know-how to quickly win customers.
With many digital wallets evolving into successful super apps in Asia, not just for payments, but also for food delivery, restaurant, gaming, taxi hailing, and hotel reservations, it has become a hotbed of this revolution.
The most prominent examples include the highly popular AliPay and WeChat apps in China. Both started as digital wallets and later leveraged their vast payment infrastructure to add services. Both apps can now be used for a variety of everyday functions, from shopping for groceries and clothes to buying insurance and stocks.
The innovation in digital wallets is driven by customer demand for automation, convenience, and customization as they increasingly want to manage all their financial operations in one place. Likewise, the COVID-19 pandemic has made a very strong impact on contactless money management and identity solutions, increasing the adoption of mobile solutions in banking, payments, and other types of financial services.
Why are digital wallets needed?
Improve customer experience.
Give complete control over the payment system.
More secure and convenient.
Access to real-time data.
Ease of use and seamless transactions
A digital wallet may also refer to where people store their cryptocurrencies, that is, a cryptocurrency wallet or crypto wallet.
Crypto wallets store public and private keys that interact with blockchains to allow users to send and receive cryptocurrency.
Whether you want to start trading or store your cryptocurrencies for future investments, a cryptocurrency wallet is a must. Therefore, given your goals, you need to know how to choose the right crypto wallet or wallets. Until now, crypto wallets were only for buying, trading, and holding crypto.
Like financial wallets of the past, they fell short of offering any other functionality on the web. They weren't like your physical wallet of the past enabling you to access all of the important information needed for your digital world. Do they allow me to save my passwords? No. Do they provide authentication proving my digital identity? No. Do they protect my other online activities on the web? No. Can I connect with other authenticated users to avoid fraud? No. Can I access apps in a secure and private manner to protect myself and my data? No. 
The Past Internet Was a Dangerous Place Until Now
But that is all changing. In the past, the internet was about taking from you. Tracking your every movement and selling your information to the highest bidder. Being exposed at every turn. Phishing, spoofing, and other fraudulent activities happen every second. In fact, over 36 billion data records were exposed last year, and over $6 trillion dollars in internet fraud. Identity theft has become common, over 33% of those in the U.S. have experienced it!
The wallet is now becoming your online passport for not only safe passage but to access everything that is important to you. It's now the place to upload passwords, collaborate with others, access apps, and operate on your own "private web". You no longer need to wade into dangerous waters with sharks lurking.
The wallets of the future will have authentication, just like with Elon Musk is striving for on Twitter to "authenticate all real humans" to eliminate fraud and bots. They will have a private key and a public key. The private key allows only you or those you want to see specific information access. The public key will allow for transactions while protecting your identity.
The first wallet of the future is available today, after over 2 million development hours, and securing the wallet through authentication to the blockchain to provide a revolutionary, seamless, private experience on the internet.
Introducing – The BCERTin Wallet
BCERTin Wallet by BlockCerts is a simple download for desktop and stores your public and private keys for cryptocurrency transactions. It also comes with a set of amazing tools powered by tokens to manage your business & life with unlimited cloud access.
Why is it a game changer? The Authenticated BCERTin Wallet is tied up with BlockCerts Blockchain Web 40, the Authenticated Internet. It is integrated and working in unison with the cloud tools we are used to. Rather than one off tools like traditional wallets or software like Slack, CRM, and marketing that tracks and hacks you one way or another, proposes to solve one problem while leaving all of the others open.
Web 2.0 and Web 3.0 are centralized data and segmented tools that were NOT designed with what the world needs now – Privacy + Authentication for Riskless Trusted Digital Life and Transactions.
Enter the ORBITi Web 4.0 platform to search and browse in private. Then securely enter your Private Cloud through your BCERTin Wallet to access one-click super app tools.
Host encrypted videos and webinars, send secure instant messages, store/farm/stake or trade tokens, store COVID vaccine, store NFTs and access a growing suite of secure integrated apps with one private key!
If you're tired of being tracked, identified, and exposed, now you can be safe with new tools never before available.
Why Is the BCERTin Wallet Revolutionary for Your Life and Business?
Decentralized applications
Vault for enhanced security
Zero-knowledge proof
Payment gateway integration
Merchant services
2-factor Authentication
QR Code Scanner
Push Notifications
Private IM
Store Passwords, files, and share files
Access collaboration apps to eliminate monthly fees & fraud
Manage your home life and your work life!
COVID Vaccination Card and Tests Authentication
BCERTin Wallet Benefits
Easy to download and set up across devices
Able to create multiple wallets in one app
Supports tokens and NFTs
Easy-to-use user interface
Highly secure
Low transaction fees
Allows transactions across multiple cryptocurrencies
Allows instant transactions across geographies
With one-click work, have your top 10 mission-critical SaaS functions in one place and save thousands over all of them! You'll also mine rewards from every business transaction!
The rewards of controlling the cloud are held by BCERT Token holders, instead of centralized giants.
Buy, store, send, and swap tokens - secure and with ease. Manage your digital assets in one place. With BCERTin Wallet, your data is yours!
Download the BCERTin Wallet for Free NOW. Access your new private web of the future!  Click Here.
Sources:
https://due.com/blog/what-do-digital-wallets-mean/
https://www.cbinsights.com/research/report/future-of-the-wallet/
https://www.youtube.com/watch?v=5A5g0lCvJYc
https://www.cnn.com/2022/04/28/tech/elon-musk-authenticate-all-real-humans/index.html
To enable comments sign up for a Disqus account and enter your Disqus shortname in the Articulate node settings.