Which Cities are Becoming Blockchain Meccas?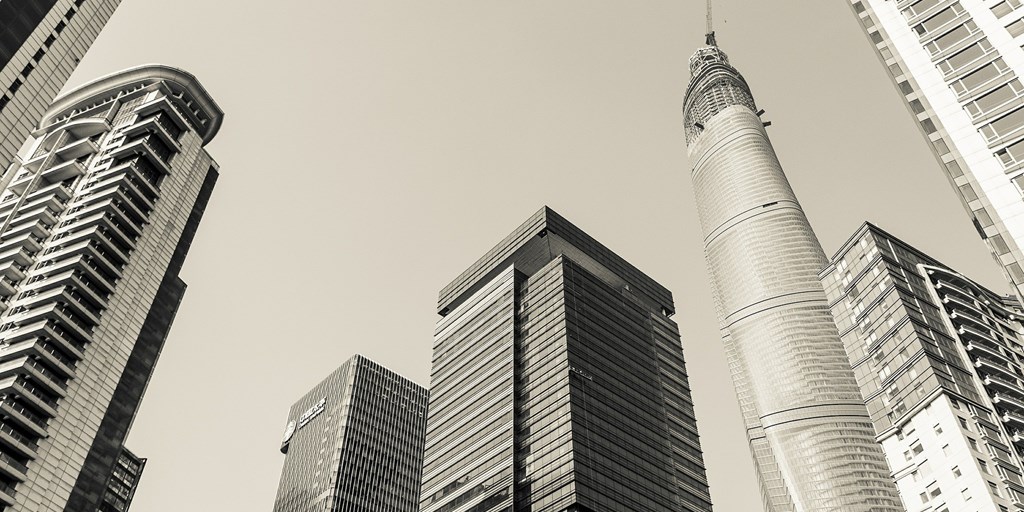 In the tech world, Silicon Valley has gotten all of the attention. But when it comes to a major transformational technology, it is truly a global effort. According to KPMG, there are a variety of technology hubs that are outpacing the competition. In addition to Silicon Valley/San Francisco, the following cities are leading breakthroughs in disruptive technology:
Shanghai, China
Tokyo, Japan
London, U.K.
New York, U.S.
Beijing, China
Singapore
Seoul, S. Korea
Bangalore, India
Tel Aviv, Israel
Berlin, Germany
Sydney, Australia
Boston, U.S., Chicago, U.S., Toronto, Canada
Hong Kong, China, Shenzhen, China
In KPMG's report, The Changing Landscape of Disruptive Technologies, we may also discover that the epicenter of innovation is likely to shift. According to 45% of global leaders, the tech hub will move away from Silicon Valley in the next four years. And people have a pretty good idea of where it will end up settling down. 
The Pearl City
According to the global survey, The Pearl City (Shanghai, China) is looking shinier than ever. Ranking first among the top three innovation hubs in the next four years, Shanghai is certainly on our radar.
Also considered the fintech capital of the East, the city of Shanghai is ripe with blockchain innovation. In a country with 1 billion inhabitants, trust is not always a guarantee in business. But with the blockchain, the country sees a better future, one where transactions may become less prone to corruption both commercially and politically.
Just last week, we heard news of the China Shanghai Yangpu government entering into an agreement with non-profit, MXC Foundation to deploy its Smart City IoT Standard.
Following MXC's pilots in New York City and South Korea, Shanghai will utilize the blockchain-based network to 'assure data reliability and provide an actionable analysis of city-owned data' according to Ethereum World News. Looks like Shanghai is about to get a whole lot smarter!
Singapore
Outside of KPMG's global survey, there are several cities racing ahead in tech innovation, especially when it comes to the blockchain. In Singapore, the push towards Smart Initiatives is making the city one of the strongest competitors.
According to the Smart Nation and Digital Government Office, "There is an ongoing digital revolution, and advancements in digital technologies are transforming the way we live, work and play. We envision a Smart Nation that is a leading economy powered by digital innovation, and a world-class city with a Government that gives our citizens the best home possible and responds to their different and changing needs."
A definitive ranking of blockchain hubs was compiled by Boyd Cohen, co-founder of IoMob and the Blockchain Cities Alliance and dean of research at EADA Business School. Placing Singapore first, Cohen articulated the city's "transparent and business-friendly" government as well as its "blockchain-friendly regulations."
London
London takes second place and for a pretty shocking reason. "One unintended upside of Brexit may be that it encouraged the U.K. government to throw more support behind London's blockchain ecosystem to offset lost opportunities in the traditional financial services industry," said Cohen.
Zug
Next up on Cohen's list is a city you may have never even heard of. The Swiss town of Zug has actually been hailed the 'Crypto Valley.' Home to the Ethereum Foundation and over 450 blockchain startups and organizations, Zug provides 'generous regulatory and tax treatment for blockchain startups.'According to 45% of global leaders, the tech hub will move away from Silicon Valley in the next four years. And people have a pretty good idea of where it will end up settling down.TWEET THIS
After Zug is, of course, the original financial hub, New York. Going down the line we have San Francisco then Berlin, Tallinn, Toronto, Dubai and last but certainly not least, Hong Kong.
The globetrotting technology shows how significant the blockchain is to the world around us. On the curve of massive transformation, everyone wants in.