Tim's Top Blockchain Countries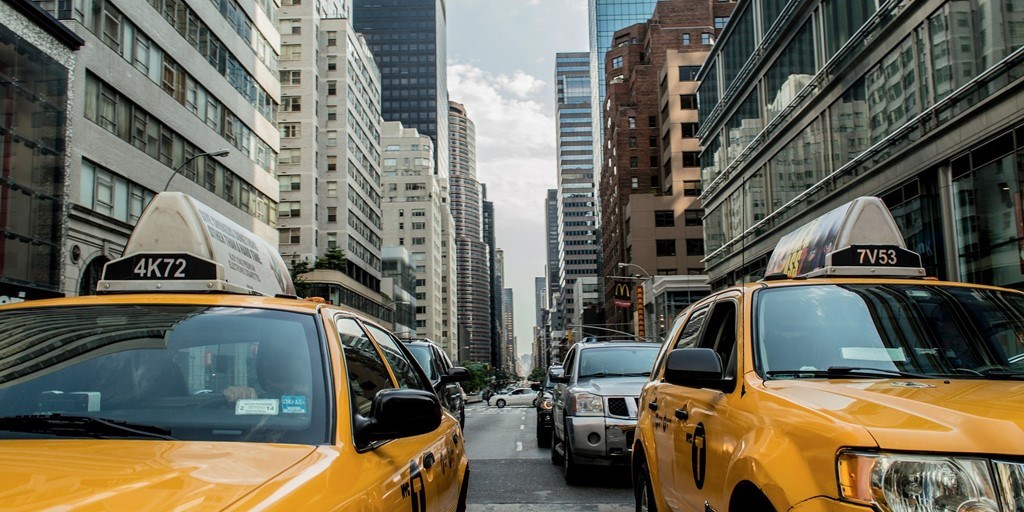 I recently reviewed a report by KPMG and was encouraged to find that the report reflects exactly what we're seeing from many C-Level contacts our company is working with across the world.
The report shows how the C-Suite is embracing the benefits of the blockchain and getting serious about implementation now and through the next three years. Drawing from these findings, I wanted to share some of my own observations that I've made throughout my travels and conversations with today's global tech leaders. I've also compared some Google searches to complete the full picture.
Blockchain Search
Let's first review what's trending in Google search for Blockchain. That's a much wider audience than the KPMG study. As you can see, China is the most interested in blockchain followed by Malta, South Korea, St. Helena, Ghana, Singapore, Hongkong, Nigeria, Switzerland, Luxembourg and Uganda. As these areas change, the Google Search will change below as well.
Use Cases
To drill down further, what are searches telling us about "Use Cases"? A Use Case is a methodology used to review a business to identify and organize the system requirements needed to provide a tailored solution for a company. In Fintech, many of our use cases have heavier requirements on KYC person authentication, Anti Money Laundering (AML) requirements and specific transaction steps. In the cannabis supply chain area, use cases vary, but most include similar KYC to ensure that age requirements are met, and to deliver seed to sale tracking, product registration, product certification, regulatory requirements and compliance, tracking, and fulfillment of the final transaction.
As you can see below, there are countries that might surprise you, starting with Ethiopia, Sri Lanka, Nepal, Pakistan and Singapore in the top 5 searches. Singapore certainly makes my top list, as you'll see later on.
Supply Chain Blockchain
 The blockchain is a natural fit for supply chain and it's been keeping our company busy. In the past, it's been difficult to have transparency and to quickly review all aspects of the supply chain. Many countries are starting to catch on to the blockchain and I was really surprised when my content manager showed me the following stats about it on Google searches. The top three countries matched-up exactly with where many of our current supply chain use cases are in progress. Sure, we have Canada and the U.S., but we have some of our most active partners in Singapore, Australia, India, Miramar, and the Cayman Islands.
Blockchain By the Numbers – Tim's List
I've compiled a list here which is based on a number of components, registered start-ups, blockchain ICO investment, Use Case development and Use Case integration. The list would change if I were to look at only one factor. For example, the Russian Federation would make the list if the focus was on ICO investment alone, as individuals have shelled-out over $1B for ICO's per ICO Watchlist. Investment in Blockchain, however, is a different category than investment into crypto, which is where many of the ICO's have been focused in the past few years.
1). The U.S. has the largest store of blockchain-registered start-ups (40%) thanks to its own technology hub, Silicon Valley. The U.S. also leads the way in ICO investment with over $7.4B. Although some of these statistics are strong, I'm still seeing that blockchain adoption in business is stronger outside of the U.S.
2). China is vying to take over the world as a superpower and blockchain is one way to do so. The Chinese government appears to be very focused on blockchain as it works to surpass the U.S. as a technology superpower, specifically.
3). Singapore is leading the way in Fintech and Banking, ranking number three on the ICO investment list with $2.2B, as reported by ICO Bench. In any Google Search for blockchain related topics, Singapore is in the top 5 or 10. I attended the Singapore Fintech Conference in November and saw this firsthand. Over 40,000 people converged to learn more about Fintech, KYC, and all things banking. I was fortunate to present Oracle Fintech there and speak with other leading innovators. That was only three months ago. Now, BlockCerts Blockchain has two press releases with two different companies about ready to be released, all thanks to that trip.
 4). Canada is a strong blockchain market for innovation. Of course, I'm a bit biased since I live here. Ethereum got its start in Canada, along with BlockCerts Blockchain and many others. Both Vancouver and Toronto have become international hubs of blockchain innovation and its Universities offer great blockchain programs to educate our future leaders. The new Cannabis Industry is showing strong promise for future blockchain innovation as well. We're working with numerous companies in this area right now.
5). India might not make the KPMG list, but we're seeing a lot of activity coming out of the area. The blockchain will allow the country to leapfrog over newer technologies and eventually achieve a greater impact with the latest blockchain technology. On Nov. 14th, at the Singapore Fintech Festival, I listened to Narendra Modi, India's prime minister in a keynote talk. He cracked the following joke:
"I have heard of an advice going around in startup circles. To increase your venture capital or VC funding by 10%, tell the investors you run a "platform," not a regular business. If you want to increase your VC funding by 20%, tell the investors that you are operating in the "fintech space." But, if you really want the investors to empty their pockets, tell them that you are using "blockchain."
6). Great Britain – The UK is number five in ICO investment at $1.3B and number two in start-ups. According to KPMG's recent report, it is also number two for disruptive blockchain technology.
7). The UAE is making noise as of late and we're working on a number of projects here. The government has set a deadline of 2020 to move all of its government data and documents onto the blockchain. Coming up here in April, the Future of Blockchain Summit is said to attract over 14,000 innovators. While it might not be 40,000 like Singapore Fintech, it's amazing to see how quickly blockchain interest has caught-on here.
8). Australia – We all should envy Australia due to their tax laws on cryptocurrency. Australia has no tax on transactions and trades, so long as you're using a cryptocurrency.  Australia will continue to encourage the use of crypto and within the next 24 months, The Australian Securities Exchange (ASX) is committed to making blockchain its underlying technology. We're seeing a number of strong projects in development and we anticipate great blockchain adoption here.
9). British Virgin Islands and the Cayman Islands – This is one that may surprise you. BVI is currently ranked as the number two ICO funding country in the world with over $2.4B raised. I combined these two to get both in my top 10. I recently came back from an outstanding business trip to Cayman. Our legal partner Appleby Globalis located there. We're currently structuring a joint venture with a Cayman-based blockchain company and working with a large "green blockchain" solution in the Caymans. BVI and the Cayman's together represent a true force in blockchain investment.
10). Sweden is a mecca for crypto mining and Stockholm leads Europe as a major blockchain city. Today, the Swedish government even uses blockchain to register land. This process used to take months but now, it's only a matter of days. Sweden has certainly embraced the blockchain and we'll continue to see new innovations emerging from this country.The report shows how the C-Suite is embracing the benefits of the blockchain and getting serious about implementation now and through the next three years.TWEET THIS
As blockchain continues to expand and transform business, I'll update you with my future outlooks on blockchain. As a recent Gartner study showed, they estimate that the blockchain will grow to over $3.1 Trillion dollars by 2030. Get involved and see why this prediction is about to come true!