The Top Books for Blockchain Understanding
By Dan Gay, Chief Marketing Officer, BlockCerts Blockchain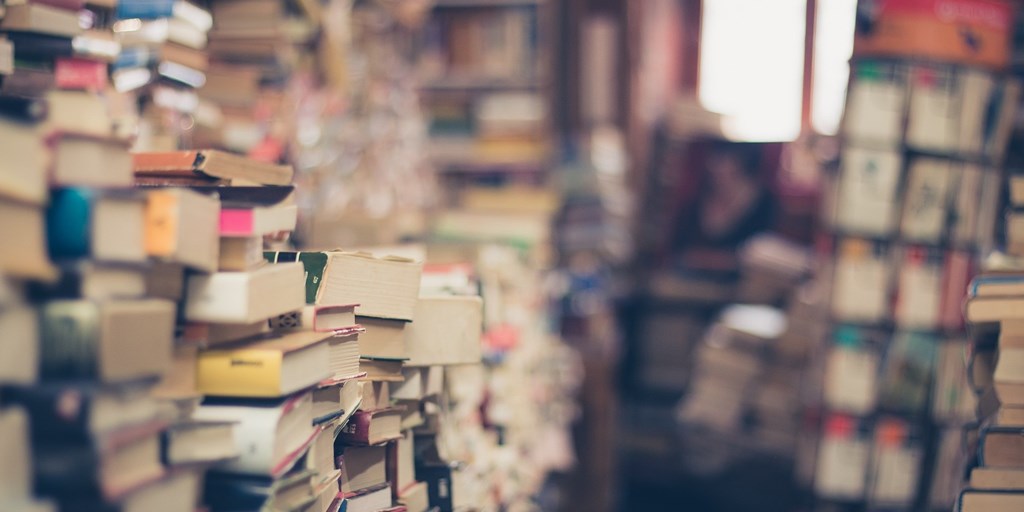 While a relatively new topic, the blockchain has acquired quite the library of information over the past 10 years. Dozens of leading financial firms have begun to invest in the technology and with it; we have seen an even greater investment in the topic, itself, as individuals seek to understand the dynamic and transformative underpinnings of the technology. Whether you're a high-level executive, an avid academic, or a curious techie, there's a book out there for just about anyone. Find out which one is right for you with our review of the top blockchain books available right now.
Blockchain Revolution: How the Technology Behind Bitcoin Is Changing Money, Business, and the World
Deemed a revolutionary shift and a leading component in the Fourth Industrial Revolution, it's no wonder why the blockchain has become such a buzz-worthy topic. Just how revolutionary will the technology be? According to father-son duo and coauthors, Don Tapscott & Alex Tapscott, it will completely transform the way the world does business and everything in between.
As one of the world's leading authorities on digital innovation, Don Tapscott made a name for himself with the release of Wikinomics, a pioneering novel that recognized the Internet, in its early days as the first global platform for mass collaboration. Taking on the next wave in disruption, Don Tapscott and financial analyst/ technologist, Alex Tapscott write about the profound changes we are about to see with blockchain. From expanding financial services to safeguarding personal identity information, the Tapscott's argue that "Privacy is the foundation of free societies" and that the blockchain will ultimately set us free.
Blockchain: Blueprint for a New Economy
Looking beyond the currency of Bitcoin, author, Melanie Swan dares to dig a little deeper to understand the innate value of the technology. Founder of the Institute for Blockchain Studies, Swan brings her extensive knowledge to the wider public with considerations of the theoretical, philosophical and societal impact of the blockchain in her Blueprint.
Discover why blockchain experts like Swan believe that the technology will follow after the Internet, PCs, and mobile/social networking as the fifth disruptive computing paradigm. And gain a comprehensive understanding of the technology with topics ranging from personal health record storage to academic publishing.
The Business Blockchain: Promise, Practice, and Application of the Next Internet Technology
Calling on his 34 years of technology experience, industry executive, entrepreneur, mentor, analyst and author, William Mougayar brings his sophisticated business expertise to the blockchain community. The Business Blockchain is the businessman/businesswoman's manual on the applications of blockchain in business and the ways in which business models are soon to be transformed by trust.
In this literary work, William Mougayar envisions a future in which thousands, if not millions of blockchains govern the way we interact online and the future is sure looking bright! This is a great read for any business-minded individual who would like to expand the way they think about the blockchain today and for many years to come.
Blockchain Basics: A Non-Technical Introduction in 25 Steps
If you're looking to go back to basics and avoid the jargon muddied path, Blockchain Basics: A Non-Technical Introduction in 25 Steps could be the perfect way to do so. In its nontechnical and intuitive explanation of the blockchain, readers can expect to learn what exactly the blockchain is, what its applications are, and why there is so much hype surrounding the technology. Following a clear path in 25 steps, readers will learn the true basics of the blockchain and become inspired to continue on their journey to discovery.
Based upon an open-source and transparent platform, the blockchain is an open book. With these books in hand, you'll begin to understand how and why it will change the story of our society.
BC Coach – Get Blockchain Savvy
Ok, this isn't a book, but a live program that really puts the focus on real applications and solutions from a blockchain chief architect and "scrappy entrepreneur".
This program answers the question HOW? We already know the Why. If you want to surpass your competition at work, lead your company, drop costs directly to the bottom-line and position yourself and your company for the future, you won't find that in a book. You'll find it in the real-live daily changing world we live in. Learn how to future-proof an organization or an entire business.
BC Coach is leading leaders. There's an on-line 4-week live course with a weekly live call to engage, integrate and expand your knowledge. At the end of this course, you'll not only understand how this 4th Industrial Revolution will work, but how to leap-frog ahead versus being left behind. You'll develop a Use Case model for your own situation, your own business unit or entire business. You'll receive a certification to catapult your career and you'll take home valuable tokens to power this new engine or to place in your token wallet.
Want more out of the program? Join the BC Coach Live and attend a small collaborative of business leaders who will discover the secrets with you and redefine your business plan integrating solutions to cut costs, streamline activities and improve efficiencies. Who's the HERO NOW?
I urge you to review this program. It's less expensive than a college course and will catapult your business, your earnings and your career far more than any college course.
This has really been an underground course that hasn't been advertised, if you're interested, just use our Contact Us below and we'll send you more information…