Seven Blockchain Trends in 2019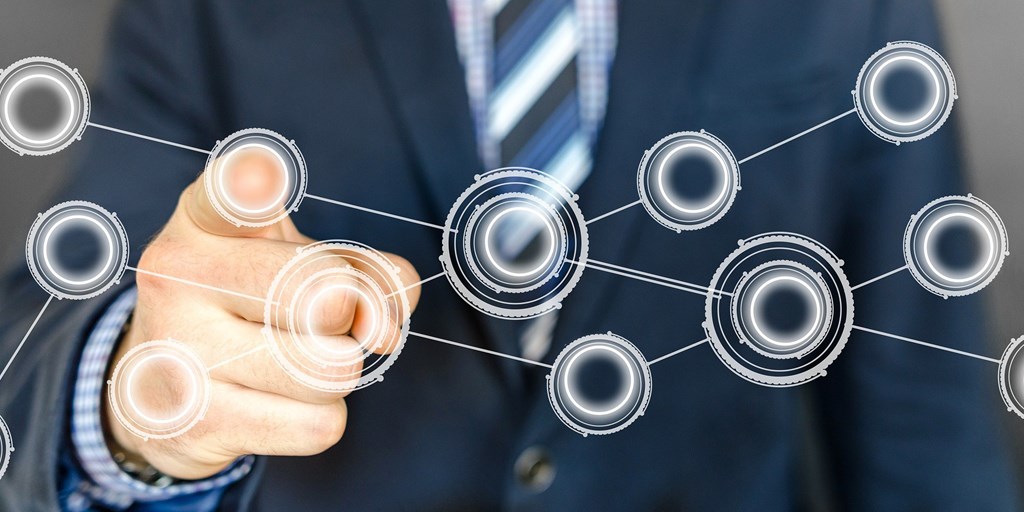 2018 held a rocky path for blockchain technology adoption. Inundated with crypto downfalls and the pump-and-dump scheme of Bitcoin, the blockchain's reputation has faced some serious setbacks by the larger community. Meanwhile, while your 2019 new year's resolutions may have fallen by the wayside, it appears as though blockchain's adoption resolution is picking up steam.
New Year, New Blockchain
Thanks to new developments by financial giants like HSBC and JP Morgan, we are finding a way to regulate the technology for the better. And with new consumer products such as Samsung's new Galaxy S10 smartphone with crypto storage, we're seeing unique was that blockchain is meeting that adoption.
With financial giants and tech geniuses working tirelessly behind the scenes, the blockchain is making some very notable strides. Here are the seven top trends we can look out for in the year ahead.
1. Financial Services Coin Blockchain
Circling back to JPMorgan Chase and HSBC, it is important to note the significant role the blockchain will play in the financial services industry. In the case of JPMorgan Chase, we can see how the industry is starting to approach the technology today. While JPMorgan's CEO, Jamie Dimon was a passionate Bitcoin naysayer and an indifferent member of the crypto movement, his change in opinion is quite telling.
As JPMorgan launches "JPM Coin" and becomes the very first U.S bank to issue its own digital currency, one thing becomes clear. Institutions are finally separating cryptic Bitcoin from crypto and separating Bitcoin from the wider benefits of blockchain technology.
2. Transparency in Supply Chain Management
Following the E. coli breakout in 2018, large companies like Walmart have already taken to blockchain to enhance food safety standards. Investing in blockchain solutions, Walmart's blockchain-enabled 'Food Safety Initiative' aims to enhance traceability and identify risks to consumer safety at the source.
By September 30, 2019, Walmart will enter its second phase in which suppliers are "expected to work within their vertical systems or with their suppliers to enable end-to-end traceability back to farm."
Supply Chain will continue to be a big theme throughout the year. Very specific solutions are forming to provide transparency and eliminate duplicate work, to lower costs and to enhance relationships with suppliers, distributors, and customers.
3. IoT and Blockchain Merge
According to Forbes Magazine, blockchain technology will become engrained in the Internet of things (IoT). With the number of connected devices projected to reach 26 billion this year, blockchain tech will become even more important to secure machine-to-machine communications.
"Experts predict that blockchains will increasingly be used to log and monitor these communications and transactions, and although this convergence is at a very early stage, 2019 will see an explosion in its use," Forbes reports.
4. Tokenization of Loyalty
Tokenization is another value that will expand in 2019. More and more brands are coming to realize the loyalty rewards that the blockchain can garner. Ultimately, brands will learn how to tokenize loyalty and bring about enhanced experiences for their customers.
In one such example, Tapatalk, a leading mobile forum app, recently launched a blockchain-powered Gold Point reward system. The system will be used to advance engagement incentives and 'monetization opportunities' across forums. There will be many more examples like this one to come.
5. Smarter Adoption of Smart Contracts
Smart Contracts will become increasingly popular as well. The problem, today is that Ethereum and other providers require you to know how to program and how to "develop" a smart contract. This, of course, does very little by way of mainstream adoption.
Luckily, that is where BlockCerts is different. A Smart Contract is straight out of the box. One can either use Templated Contracts in the system or upload a PDF file and create contact signatures in seconds. For more complex tailored solutions, those can be rapidly created through BlockCerts or on your own.
A Smart contract can be used in every facet of your business from Human Resources (on-boarding a new employee) to sending a quick non-disclosure to collaborating with external partners. The applications will become endless in 2019.
6. Expanding Across Industries
There is a long list of industries that blockchain already touched in 2018. This list will grow longer by the day, adding new industries such as oil and gas and even government to the mix. This week alone, we have heard news of President Macron advocating for blockchain tech. Vive la blockchain!
'Experts predict that blockchains will increasingly be used to log and monitor these communications and transactions, and although this convergence is at a very early stage, 2019 will see an explosion in its use,' Forbes reports.TWEET THIS
7. Emerging Start-Ups Facilitate Change
According to a 2018 Blockchain Global Survey by Deloitte, established companies are struggling to fit blockchain into 'an already existing business paradigm.' Emerging startups are, then in a unique position to facilitate disruption. "They are experimenting and building without the constraints of legacy business processes," Deloitte reports.
Here at BlockCerts, we are excited to build with you, to transcend our limitations and facilitate real change in 2019. Let's make it a great year!