Blockchain, A Week in Review – May 8, 2019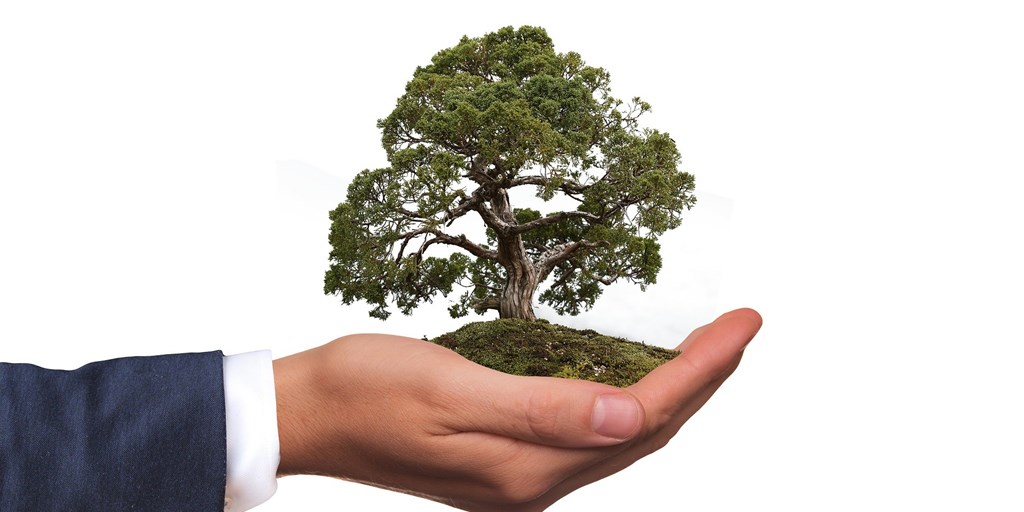 Accountability is Key
Facebook Faces Two Data Scandals in One Week
Facebook has been no stranger to the spotlight, but lately, its status update has been particularly alarming. Over the span of just one week, Facebook hit headlines in Business Insider and NBC for two different cases of alleged data misuse. So much for repairing trust!
When new users sign up for Facebook, they are often asked to confirm their email password on the platform. Luckily, Business Insider dared to dig a little deeper into this process. Security researchers quickly discovered that users who did enter their email password received a message that the platform was 'importing' contacts without first asking for permission. This conveys obvious implications of data misuse that become even more disheartening in NBC's report.
Leaking 4,000 pages of internal documents, NBC News discovered that while Facebook publicly claimed to be protecting user data, Zuckerberg and his team have been manipulating users' information to get ahead.
Revealing a collection of emails, presentations, meeting summaries, and more, the leaked documents showed "how Zuckerberg, along with his board and management team, found ways to tap Facebook's trove of user data — including information about friends, relationships and photos — as leverage over companies it partnered with," NBC reports. "In some cases, Facebook would reward favored companies by giving them access to the data of its users. In other cases, it would deny user-data access to rival companies or apps," the report concluded.
Addressing 'the never-ending PR train wreck', Forbes later came forward to ask the deeper question brought to light. "As data breach after data misuse after privacy scandal hits, the question has to be asked as to whether regulation is enough."
Financial Services and Blockchain
In a digital world of distrust and failed regulation, accountability is key. And for French financial services giant, Société Générale, the blockchain could be the answer. The investment bank recently announced that it has issued $112 million worth of bonds on Ethereum, creating an ecosystem of scalability, reduced time to market, and increased transparency, above all.
Ernst & Young Discusses Long-Term Business-Case
For big four accounting firm, Ernst & Young, the blockchain is a sustainable solution in the financial space. Last week, EY CEO elect, Carmine Di Sibio spoke to Yahoo in an interview about the 'long-term business-case blockchain.' He first discussed the blockchain's potential in dealing with taxes, a space that "is all about data and tech."
He also spoke about current authentication projects in place, including a wine tracking system in Italy that may be traced all the way down to the grape. But you don't have to be a wine connoisseur to pick up on this undertone. Won't the blockchain take our jobs from us? Acknowledging these concerns, Sibio adds,
"What it's doing is really having our people do more interesting things at a younger level, which hopefully will enable us to retain our people more than in the past."
Blockchain and Renewable Energy
Speaking of employee retention now might be a good time to think about the retention of our own planet. While crypto mining has been a cause for concern with carbon emissions, people are beginning to uncover all of the ways that the blockchain could actually advance the transition into renewable energy. According to Forbes, "blockchain is a blank canvas capable of driving innovation in the field of green technology."
Today, startups are exploring the blockchain to make energy grids 'more accessible' and 'sustainable' providing consumers with total control over how their energy is sourced. Customers can then compare energy providers and 'buy directly from them.'
This creates a choice-driven market that Estonia-based smart grid, WePower is in the process of testing. Joining forces with an independent energy provider, WePower delivers consumers with real-time power generation while holding both the energy buyer and the producer accountable. Essentially, the blockchain encourages the kind of trust that is needed to deliver data sharing as well as better-informed, and perhaps greener, decisions.
Decentralization in Democracy
Placing energy systems on the blockchain will democratize information and likely lead to a push towards clean energy. Similarly, the blockchain could bring a push towards best practices in democracy, itself. In an article by NextGov, we begin to understand how the blockchain could provide a 'central source of truth' once and for all. As articulated in the piece, the value of the blockchain extends far and wide in the government. This includes everything from increasing clarity in ownership disputes to bringing "under-the-table" shady deals into clear view.
When it comes down to it, a vote for blockchain is really a vote for accountability.