Blockchain, A Week in Review – May 30, 2019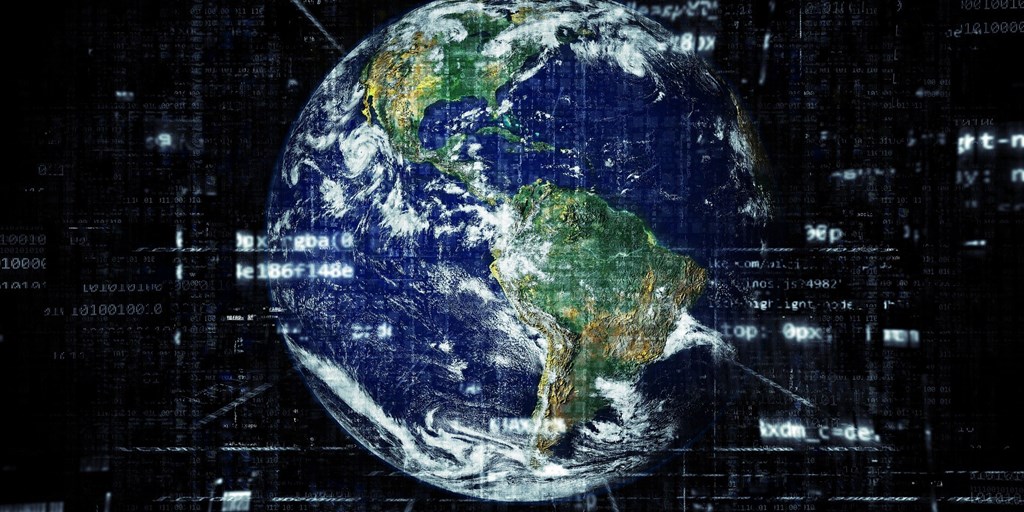 Digitizing Trust
When it comes to our personal data, it seems as though anything and everything is up for grabs. And with a decade full of ongoing corporate data breaches, we keep on telling the same story over and over again. Title insurance giant, First American recently became the latest victim to this story with a hack that left 885 million individuals' financial records exposed online.
885 Million Exposed in Latest Data Hack
According to WIRED, independent security journalist, Brian Krebs was the first to narrate this story, revealing that Social Security numbers, driver's license images, bank account numbers and statements, mortgage and tax documents, and wire transaction receipts were all exposed in the hack. There is no evidence at this time that anybody has found and stolen this information. However, the data was incredibly easy to retrieve and is of great value to any scammer or identity thief out there. This is a wakeup call. We can no longer trust others blindly on the Internet. But maybe, we can digitize trust instead.
Canada Issues 'Digital Charter'
This is exactly what Canada is working to achieve today. In fact, the federal government has created a new digital charter to "emphasize Canadians' control over their own personal information." The digital charter presents a set of principles that will guide government policy and legislation. It will also advocate for greater transparency, including knowledge about how data is being used and by whom, The Toronto Star reports.
According to the innovation and economic development minister, Navdeep Bains, "Five of the top six most valuable publicly listed firms in the world deal with data. It's no understatement that in today's world, data drives business." He continues, "But alongside the great things unlocked by data, we cannot ignore some of the new and complex challenges. At the heart of these challenges is the question of trust."
Introducing the Decentralized App
In recent years, blockchain technology has been articulated as the answer for greater trust in our world. Thanks to new advancements, we are getting even closer to that answer, along with wider spread adoption of the technology. The building of the decentralized app, also known as dApp, is one such innovation and according to Forbes, it has the potential to overtake a great deal of the current app market.
"It also allows advertisers, and publishers, clear and transparent ways in which to view and obtain their advertising revenue - a far cry from the outdated and centralised system currently employed for online advertising," Forbes reports. In the wake of company-wide fiascos like Facebook and more recently, First American, decentralized apps could be exactly what we need.
Proof of Stake Takes Over the Blockchain Scene
Another next-generation development in blockchain includes Proof of Stake. While Proof of Work has been the buzzword of the blockchain world and laid the entire foundation for Bitcoin's early development, there are some considerable limitations that have had to be addressed. "For instance, PoW is not well-suited for supplying the foundation for network-intensive applications, because it's slow and cumbersome when coming to a consensus," Inc. reports.
If we want mainstream apps to work for the mainstream, we need to scale to meet these demands. PoS networks process transactions at a much higher magnitude and it is for this reason why PoS will build the next ecosystem for 'interoperable blockchains.'
Going Miner-Less
This Inc. article certainly validates the PoS model adopted by BlockCerts and ensures that we are on the right track with "the hottest new algorithm." But it isn't enough to just stay relevant. Here at BlockCerts, we are taking things one step further with a 5.0 technology for a miner-less blockchain.
Crypto mining has led to pressing concerns about the environmental impact of the blockchain, and for good reason. According to a study completed by the Cambridge Judge Business School, crypto mining accounts for an estimated consumption of 288 megawatts. Fortunately, BlockCerts takes a miner-less approach to help eradicate the environmental concerns that only keep on growing.
Bank of Canada Recognizes Climate Change As Financial Risk
Speaking of which, The Bank of Canada recently released its 2019 Financial System Review and for the first time ever, climate change was listed as one of six major financial risks. While the bank has been virtually silent on the issue, this year, climate change was positioned in the same vein as household debt and housing market imbalances. According to The Globe and Mail, this is a pretty big deal. "This is important because when the bank speaks, people listen," the publication adds.
In this year's review, The Bank of Canada discusses such things as extreme weather and sudden policy moves. It also speaks to the lack of transparency regarding carbon exposure, as companies are left to disclose this information "on a voluntary basis." Much like privacy-related risks in business, the blockchain could provide a new level of transparency to address climate-related risks in the financial industry. Because when it comes down to it, the blockchain is all about truth.
South Korea Chooses Blockchain for Loan Issuance
It is in this spirit that South Korea's Shinhan Bank has chosen the blockchain to carry out the process of loan issuance. Shinhan is one of the oldest and largest banks in South Korea. Although, its approach is far from outdated. The bank has been exploring uses for the blockchain for quite some time now and with its latest application, it aims to 'speed up the approval process for loan products.' As covered by Yahoo Finance, the bank will use a blockchain-based system to verify the items of proof required for credit lending, while streamlining both time and costs.
Credit lending is a vulnerable process that ultimately relies on truth to move us forward successfully. Every transaction involves trust and while we can't necessarily buy it or ensure trustworthy behavior, the digital age has left us with one powerful thing, the potential to digitize trust along the way.