Blockchain, A Week in Review – May 23, 2019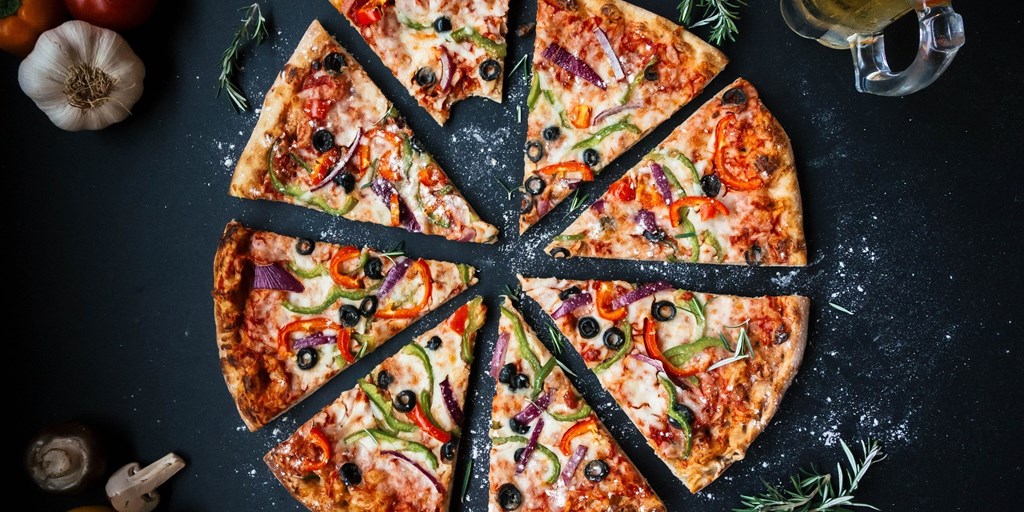 The World Is Eating Up the Blockchain
Whether you're a pepperoni enthusiast or a classic cheese kind of guy, we all have our go-to pizza for a lazy, rainy day. But here's some food for thought… DLT-flavored AI. Yep, you read that right. In Malaysia and Singapore, Domino's Pizza has partnered up with a blockchain AI platform to improve its supply chain processes and to offer a new approach to the average pizza pie.
Domino's Invents DLT-Flavored Approach
The blockchain AI platform called SingularityNET has helped to integrate AI algorithms to meet the food chain's expansive growth, with 260 stores and 4,000 employees in Singapore and Malaysia. According to The Block, both of Domino's divisions will utilize AGI utility token to engage in a decentralized, frictionless marketplace with 'publicly-auditable transactions.'
Whole Foods Invites Digital Payments
Taking a more 'organic' approach, Whole Foods goers may soon use Bitcoin to purchase their weekly produce. As stated in Fortune, cryptocurrency has had a rough time entering mainstream commerce. Although, with the advent of a new initiative via payments startup, Flexa and digital currency company, Gemini, retail giants such as Nordstrom and Whole Foods will now be accepting forms of digital currency. This, of course, includes the most familiar choice, Bitcoin.
"What Flexa has done is persuade the retailers—which also include Regal Cinemas, Gamestop and Baskin Robbins—to configure their scanners to recognize payments from its cryptocurrency app, which is called Spedn. The customer simply holds up their app to pay. The store cashier will typically be unaware the customer is paying with crypto, while the merchant receives a real-time payment in the form of their choosing (crypto or dollars)," Fortune explains.
Three Top Names Based on Ethereum
But Domino's and Whole Foods aren't the only ones in the business of blockchain. Rounding up a list of the top names, Yahoo explains which businesses are making Ethereum their platform of choice. Of course Whole Foods' owner, Amazon makes the list, turning to Ethereum to develop the open-blockchain standard for Amazon Web Services (AWS).
Next up on the list is JP Morgan, leading the way with its very own coin called JPM Coin that radically speeds up payments between clients. Last but certainly not least is Microsoft Azure. Microsoft Azure is a leader in the software market, benefiting from the Ethereum platform as a means to integrate tools in its all-in-one cloud storage platform, Azure.
Utilizing Microsoft's blockchain-based service, Starbucks plans to track its own coffee from "bean to cup" deriving new insights regarding where the bean was sourced, roasted, and how the company supported local farmers along the way.
This is an initiative we are especially passionate about here at BlockCerts Blockchain. In fact, we are currently building out our own initiative, F.E.E.D (Fairness and Equality in Electronic Delivery) for supporting small-hold farmers and their business success. It's one of the reasons we got into the business in the first place. For other CEOs across the world, there are some other compelling reasons for going into blockchain.
CEO's Share Reason for Getting into Blockchain
But for some, it took a bit longer to have that a-ha moment. Surveying over 30 CEOs, Blockchain Tech News discovered that a whopping 70% of CEOs and Founders knew about the blockchain before 2013. Though, only 50% dove into the market at that time. Some unanimous conclusions were made as well.
According to 100% of the surveyed population, we're still in 'the very early stages of blockchain.' 100% of respondents also decided to get into the blockchain after having conversations with a wide range of people. 40% even heard about the technology outside of their social circles from colleagues, clients, recruiters, and so on. Let this be a reminder that the more we connect with others, the more involved we will be in the future landscape of tech.
First Tokenized Government Bond Emerges
Word certainly travels fast on the topic. Calling itself 'the world's first regulated tokenized securities exchange', fintech startup, Currency.com has big plans for the future. And according to TechCrunch, the company just launched what it claims to be 'the world's first tokenized government bond.'
"The arrival of tokenized securities will completely change how investors can use their cryptocurrencies. Linking crypto to the price of stocks and shares provides a tangible way for holders of Bitcoin and Ethereum to access traditional financial markets. Our beta launch proved the appetite is there globally for a service like this and Currency.com's full launch marks a significant shift in the direction of crypto as it becomes more regulated and starts to move closer towards traditional markets," says Currency.com's CEO, Ivan Gowan.
There's a growing appetite for blockchain technology and no matter how you slice it, the blockchain is here to stay.