Blockchain, A Week in Review – March 18, 2019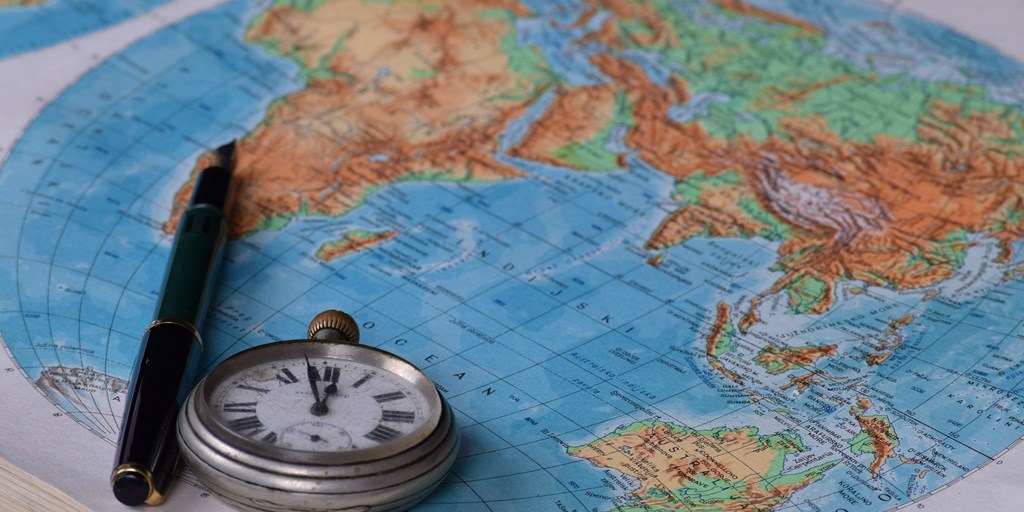 Blockchain Takes a World Cruise
Eastern Caribbean Central Bank
Spring Break is in full swing and the blockchain is ready to catch some rays. Diving into crystal blue waters, the blockchain is swimming towards uncharted territory and making some serious waves. Last week, Barbados-based Fintech Company, Bitt Inc. and the Eastern Caribbean Central Bank (EECB) joined in a contract that will issue the first blockchain-based central bank digital currency (CBDC) in the Caribbean.
According to Blockchain News, the contract was recently signed at EECB's headquarters, facilitating a CBDC pilot that is the first of its kind. The digital EC dollar will be distributed and utilized by both Licensed Financial Institutions and Non-Bank Financial Institutions in the Eastern Caribbean Currency Union. And for ECCB Governor, Timothy N. J. Antoine, it's a pretty big deal.
"Not only will the digital EC Dollar be the world's first digital legal tender currency to be issued by a central bank on blockchain but this pilot is also a live CBDC deployment with a view to an eventual phased public rollout. The pilot is part of the ​ECCB's Strategic Plan 2017-2021​which aims to help reduce cash usage within the ECCU by 50 percent, promote greater financial sector stability, and expedite the growth and development of our member countries. It would be a game-changer for the way we do business," he says.
Vasko Goes to the Cayman Islands (and finds gold)
Leave it to Tim Vasko to work longer days on an island than most people work at home. This week the founder of BlockCerts Blockchain found some buried treasure while island-bound. We'll have the full story next week, but for starters, the future public token offering is setting full sail for early summer. After meetings with Appleby Global and others, the public token offering paperwork and legal documents are in order, with future dates to be determined.
A new joint venture was agreed upon in the Caymans to provide the BlockCerts Blockchain technology for a sustainable green application. Vasko expects to share more information on this exciting development on the next Blockchain Buzz.
Australia's Blockchain Industry
The blockchain has found yet another 'mate' during its travels. In a joint media release including the Minister for Trade, Tourism and Investment and the Minister for Industry, Science and Technology, officials spoke about new advancements in Australia's burgeoning blockchain industry.
Thanks to $100,000 of funding from the Morrison Government, Australia is developing plans for collaboration, regulation, innovation and investment in order to put itself on the map for blockchain leadership. "It is vital Australia and our tech companies stay ahead of the game in one of the world's fastest growing technology sectors," said Minister Birmingham.
EFT Trading and the Future of Crypto
Carrying a global perspective, we are beginning to see the future of digital currency a little more clearly. In a recent MarketWatch report we discovered that in some parts of the world, investors can now 'buy and sell the largest exchange-traded funds using cryptocurrencies.'
DX.Exchange is one such example. The Estonia-based crypto exchange announced last Wednesday that clients are now able to trade 15 of the most popular ETFs on its cryptocurrency exchange. "The announcement is part of a growing shift to tokenize financial assets that proponents argue gives investors the ability to trade traditional assets they might otherwise struggle to do," MarketWatch reports. 
SEC: Ether is Not a Security
Another revelation in crypto comes from The Securities and Exchange Commission Chairman, himself. According to Chairman Jay Clayton, Ether is not a security. This provides greater space for innovation and affirms that digital currencies are not liable to 'strict regulatory oversight.'
The statement also stems from the Howey framework, a 1946 Supreme Court decision clarifying that a transaction is a security if an investor seeks profits "solely from the efforts of the promoter or a third party."
According to MarketWatch, the news is likely to come as a relief to digital currency owners. And for Jerry Brito, executive director at Coin Center, it's especially gratifying. "We're gratified to see that the SEC's thoughtful approach to applying the Howey test to cryptocurrency comes from the top," he says.
Global AML and KYC Spending
Back in 2018, a thoughtful approach to blockchain took form with a boom in spending for Anti-Money Laundering (AML) and Know-Your-Customer (KYC). According to a Burton-Taylor International Consulting report, global AML and KYC spending were projected to increase 18.3% and reach a record $749 million in 2018. A new joint venture was agreed upon in the Caymans to provide the BlockCerts Blockchain technology for a sustainable green application.TWEET THIS
We are just steps away from a better-regulated, transparent and verifiable blockchain network. And with each part of the world bringing its own unique value, we will get there that much quicker.