Blockchain, A Week in Review – June 5, 2019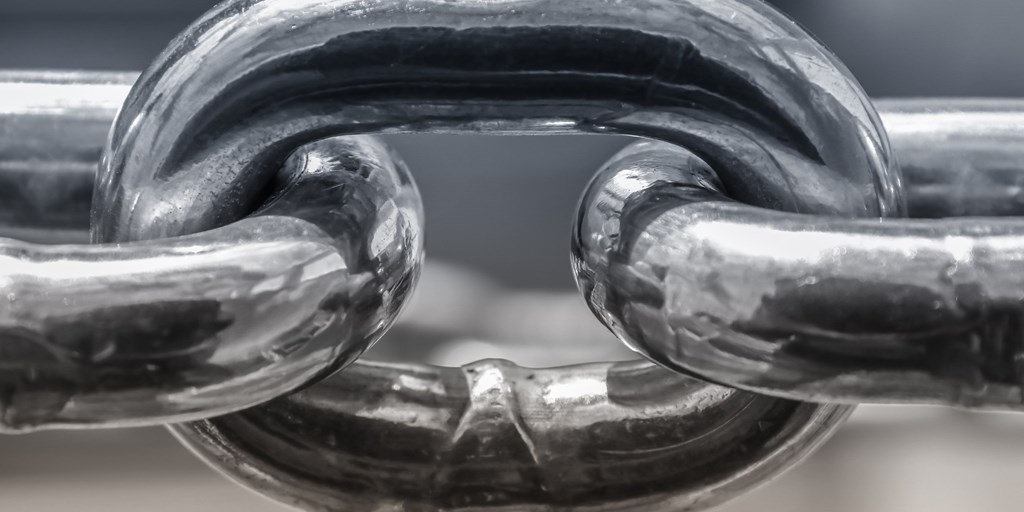 Redefining Connection
Choice is a very powerful thing. The choice to create and recreate our own identity, to share and reveal different parts of ourselves, this is our right, our power in this world. Unfortunately, however, when it comes to the world of the Internet, choice is innately lost. Each week, we hear news of yet another security breach and yet another batch of users left exposed online.
Flipboard's Security Incident
Most recently, news and social network, Flipboard came forward to announce its own security incident involving unauthorized access to the platform's databases. This may have contained user's names, Flipboard usernames, email addresses, and cryptographically protected passwords. It's times like this when we begin to question modern paradigms and our connection to the World Wide Web. But for Bosch CEO, Dr. Volkmar Denner, the answer is pretty simple. "We need secure, open platforms and an internet in which users have the power to decide for themselves," he says.
Building 'The Economy of Things'
Bosch is a leading global IoT supplier. The company has delivered connectivity to cars, buildings, machines, and everyday objects across the world, merging both the physical and digital realms. Naturally, Bosch's next area of business is security and in May, the company brought this conversation to its first digital trust forum, Bosch ConnectedWorld 2019.
Here, industry experts joined together to discuss the "economy of things" and how DLT will ultimately restore trust to the Internet. The forum came to another provocative conclusion. With the advent of the blockchain, the Internet will no longer work against us; it will work with us instead. Because according to Dr. Volkmar Denner, "In the future, things will not just be connected in order to communicate, they will do business together."
The First Ever Blockchain GYM
This connection is getting stronger and stronger, so much so that a blockchain gym is currently being tested just to keep up. Health and medicinal focused blockchain,
MEDIKEY provides users with coin rewards when they exercise and stay on top of their health. And according to a press release, MEDIKEY is currently running a trial of its applied Blockchain GYM.
"This process enables users to book a Blockchain GYM in the morning and work out for 30 minutes to 1 hour, and then be rewarded with MEDIKEY coins. Users can use these coins to have lunch at a nearby restaurant or buy healthcare products from MEDIKEY app partnered online shop," the press release reveals. This may be just the kind of motivation we need to hit the gym and stay committed to our health.
PepsiCo Leverages Blockchain
But even on your cheat day, the blockchain has you covered. In fact, the technology has driven a 28% increase in efficiency for PepsiCo's supply chain. According to a recent report, the media agency, Mindshare has effectively delivered 'end-to-end reconciliation of the programmatic supply chain using blockchain for PepsiCo.' The test began in March 2019, later demonstrating a significant increase in efficiency regarding 'costs for viewable impressions' and 'running the campaign through smart contracts, versus one without.'
"Zilliqa's blockchain technology enables advertisers to deliver their full campaign budget on valid and viewable impressions. In contrast with the current process, where reconciliations are done after a campaign is completed, the blockchain-based solution reconciles it several times a day and could reduce inefficiencies in costs," the report explains.
Opening the Crypto-Based Economy
In financial news, the blockchain continues to grow more and more valuable. As reported by CoinDesk, the popular stock and investing app known as Robinhood has officially launched bitcoin, ethereum, and other crypto trading throughout New York. Users can now invest in seven different cryptocurrencies on the platform.
Investment banking giant, UBS Group is now looking to create its own crypto-based system as well. Gathering an emerging group of financial services firms, UBS will develop a utility settlement coin to settle cross-border trades, and to simultaneously remove settlement risk, counterparty risk, and market risk, PYMNTS.com reports.
USAA and State Farm Join Forces
Risk is a relevant conversation in the insurance market too, of course. And USAA and State Farm® are ready to talk. Working together, the two insurance companies are using real claims data to test blockchain technology and its potential to speed up the auto claims subrogation process. According to State Farm, "The blockchain subrogation solution is the first of its kind between two major leaders in the insurance industry."
 Like a good neighbor, State Farm is there to improve efficiency in the area and to welcome our newest neighbor in town, the blockchain. While the technology may be the new kid on the block, it certainly has a lot to add to the future of the community.