Blockchain, A Week in Review – July 26, 2019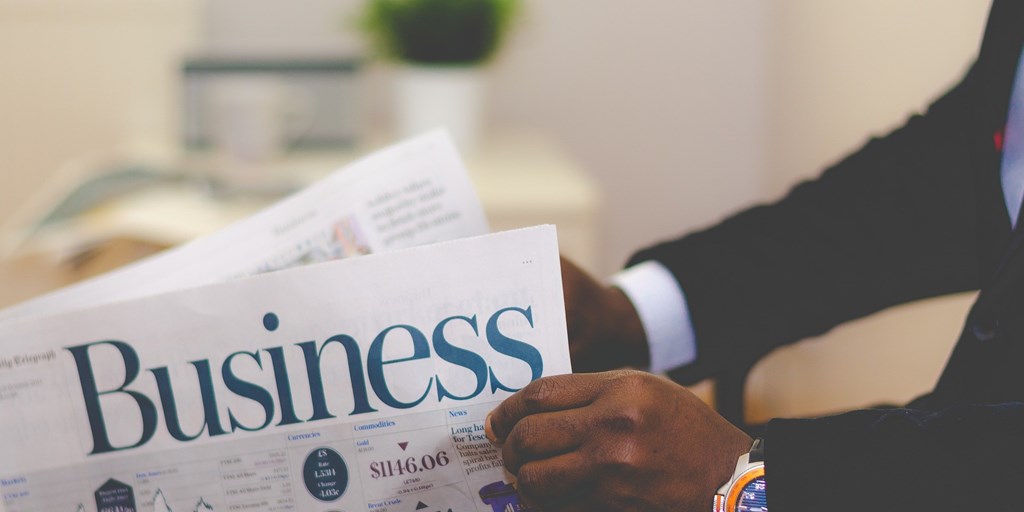 Making History
The blockchain has made history as a disruptive technology and a potential solution to our digital problems. Growing more deeply connected in the business landscape, the blockchain has joined forces with powerhouses such as State Farm and USAA and demonstrated unprecedented growth in efficiency.
The technology has begun to change its public perception as well, flipping major doubters like TD Ameritrade into blockchain enthusiasts on an active crypto path. Meanwhile, media giants like Facebook have made history in not such positive ways, reinforcing our desperate need for both transparency and accountability in the digital world. The blockchain is making history this week and you'll want to listen up!
State Farm's Blockchain Build Sees Positive Test Results
Working to improve processes around subrogation, State Farm, in collaboration with USAA, has chosen to build a blockchain-based subrogation solution. Currently in phase two of testing, the dynamic duo has found positive results, with a stark increase in efficiency, according to Forbes. 
For project manager, Dustin Helland, the blockchain is successful on many fronts, particularly when it comes to the labor-intensive process of multi-party transactions. "Rather than exchanging all of these individual, very manually intensive process transactions, we can leverage the blockchain to create a ledger of the transactions between the organizations," he explained. Helland adds that blockchain testing has also demonstrated a dramatic decrease in the number of 'necessary transactions and dollars exchanged' throughout the process. To be exact, the number of transactions has been reduced by 80% according to the report.
Once a doubter, TD Ameritrade Serves Its Public
With actionable benefits making themselves known, more and more companies are beginning to understand the demand for crypto. Once a crypto doubter, TD Ameritrade has recently changed its tune in the creation of digital assets, a distributed ledger group, and funding towards a crypto exchange as well. On Tuesday, TD Ameritrade CEO, Tim Hockey summed it all up in a simple but powerful way, "Clients are asking for it."
Facebook Makes History With Highest FTC Penalty Yet
What is one thing clients are not asking for? A breach of trust. Facebook recently made headlines for a $5 billion penalty, the largest fine in FTC history. The Federal Trade Commission announced the whopping settlement following an ongoing investigation over personal data and mishandled communications. According to CNN Business, "The settlement resolves a formal complaint by the FTC alleging that Facebook used deceptive disclosures and settings that eroded user privacy, violating a prior agreement Facebook signed with the commission in 2012. "
The report continues to elaborate, "Facebook also broke the law, the FTC alleged, by misusing phone numbers obtained for account security purposes to also target advertisements to its users. And the company allegedly deceived "tens of millions of users" by implying that a facial recognition feature on the service had not been enabled by default, when in fact it had." 
Oracle Cloud and Microsoft Azure Forge Cloud Interoperability Partnership
With so many lies swarming around, our heads are in the clouds for a better, more truthful reality. And for Oracle Cloud and Microsoft Azure, that's about to look a little different. According to a press release, the companies have forged a cloud interoperability partnership that will enable customers to migrate enterprise workloads across Microsoft Azure and Oracle Cloud.
The partnership will deliver a highly optimized 'one-stop shop' for all cloud services, allowing customers to seamlessly connect services and work in a way that's best for them. For Sally Gilligan, chief information officer at Gap, it's all about the sense of ease. "As we look to bring our omnichannel experience closer together and transform the technology platform that powers the Gap Inc. brands, the collaboration between Oracle and Microsoft will make it easier for us to scale and deliver capabilities across channels," she said.
How will the blockchain make history in your industry? Stick with us to find out!