Blockchain, A Week in Review – July 12, 2019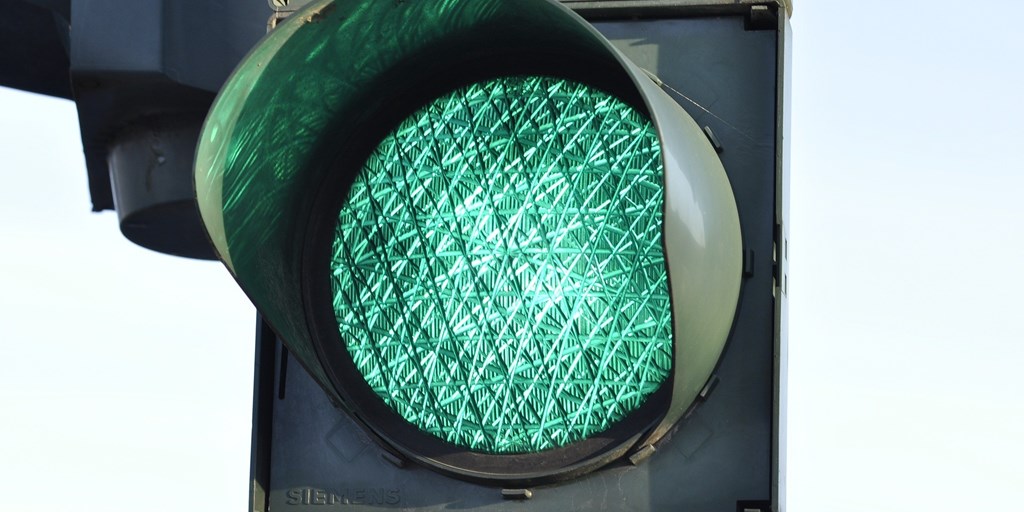 Giving the Green Light
This week has brought some significant changes to the blockchain landscape. From the world's first regulated security token to a countrywide 'blockchain bill.' From a blockchain public square to a blockchain platform ready to 'break the big money monopoly', the media is moving forward with the blockchain and not looking back. Here's everything you need to know to move ahead with us.
Cyprus to Launch 'Blockchain Bill'
Over in Cyprus, Finance Minister, Harris Georgiades has promised to deliver a blockchain bill by the end of this year, describing the technology as "a new technological revolution similar to that of the Internet." This kind of attitude was later echoed by House Speaker Demetris Syllouris, stating, "Full implementation of this technology across the public and private sector is expected to radically change the structures of modern societies, the way they are organized and their operation."
According to CoinGeek, the draft will secure a national blockchain strategy and establish Cyprus as a leading jurisdiction for blockchain. Running blockchain pilots across several departments including the Department of Land and Surveys, the Department of Customs and Excise, the Tax Department and the National Betting Authority, the move will also lead to further exploration of the technology, its strengths as well as its limits.
Intel's Endeavors with Blockchain
We have even more intel on the blockchain trajectory this week as the world's leading hardware producers pave the way for new programming. According to Forbes, Intel's recent endeavors include a Hyperledger project called Transact that was released in late June to ultimately ensure blockchain compatibility. "What Transact foretells is a world in which there's an extensible transaction layer, such that you could program once, for Transact, and your code would run on any blockchain that supports it," said Intel's blockchain program director Michael J. Reed in an interview. Coming out of its open-source division, Intel has achieved "trusted compute specification", providing programmers with a means to allow their blockchains to interact with "off-chain resources." Collaborating with IBM and Hyperledger, the company has largely focused on performance enhancement as well.
Tim Vasko Provides Mentorship In Forbes
In another Forbes article this week, our very own Tim Vasko made headlines as a leader in tech mentorship. Drawing from his extensive experience in the realms of cloud computing, blockchain and more, Tim left young and hungry tech professionals along with their more established counterparts with one big piece of advice. "Young employees need to be acknowledged for their brilliance and creativity. They need to be encouraged to share these with mentors, and to understand that a mentor's experience can gain them some "hacks" or shortcuts to bringing their young talents forward. This is best done by giving young employees a venue to share their ideas, pose questions and propose problem spaces and solutions. Mentors can then deliver ideas and insights on what they have learned and how they learned it. This leads to a collaborative environment that provides solutions that are both energizing and scalable, given the insight and innovation of youth, and the experience of mentors through their successes and mistakes," he contributed.
Seychelles to Decentralize Capital Market Access
In other worldwide news, Seychelles' national securities exchange, known as MERJ Exchange is set to launch its Digital Assets and Security Token markets "soon." And for MERJ Exchange CEO Edmond Tuohy, it is coming at just the right time. "We truly believe this technology will be one of the key steps toward democratizing access to global access to the capital markets," he said. As reported by The Block, the exchange currently has 30+ securities on its roster, offering sturdy ground for both traditional stock and digital assets.
Cracking Down On The CBD Market
While the majority of world leaders today are giving the blockchain the green light, others are leveraging the technology to crack down on a green market of its own.
In the cannabis space, the ever-trendy cannabidiol, or CBD has proliferated tremendously in the U.S. Whether it's in the form of a gummy, a latte, a pill, or an oil, cannabidiol holds the promise of reduced anxiety, better sleep and a bundle of other health benefits. Well, at least according to its marketing packaging. The word "CBD" has become a marketing ploy in and of itself and the FDA is starting to get concerned. Without federal regulation, smaller shops now have the ability to mislabel their products and deliver dubious medical claims. What this creates is a lack of transparency in the market. Though developed on the basis of transparency, the blockchain could certainly help.
Bridging the Money Gap In Politics
Breaking into yet another flawed industry, the blockchain is here to change the deeply engrained money monopoly in politics. It's no secret that political campaigns are concentrated in the hands of the wealthy. For Bill Warren, it is also no secret that elected politicians listen much more intently to "the people writing the big checks." Looking to the success of the blockchain, Bill Warren and his cofounders over at Peeps Democracy believe that the technology can help in a significant way. Combining crowdfunding, blockchain voting, and crypto-based incentives Peeps Democracy is here to take the politics out of American politics and level the playing field where it really matters. Their first application called We the Peeps places citizens back in the driver's seat and will "allow ordinary people to raise money around issues or causes and then vote on where it goes." According to MIT Technology Review, if successful, the platform could pave a whole new path in which small donors gain the same amount of influence that politicians hold on to so tightly today.