Blockchain, A Week in Review – August 7, 2019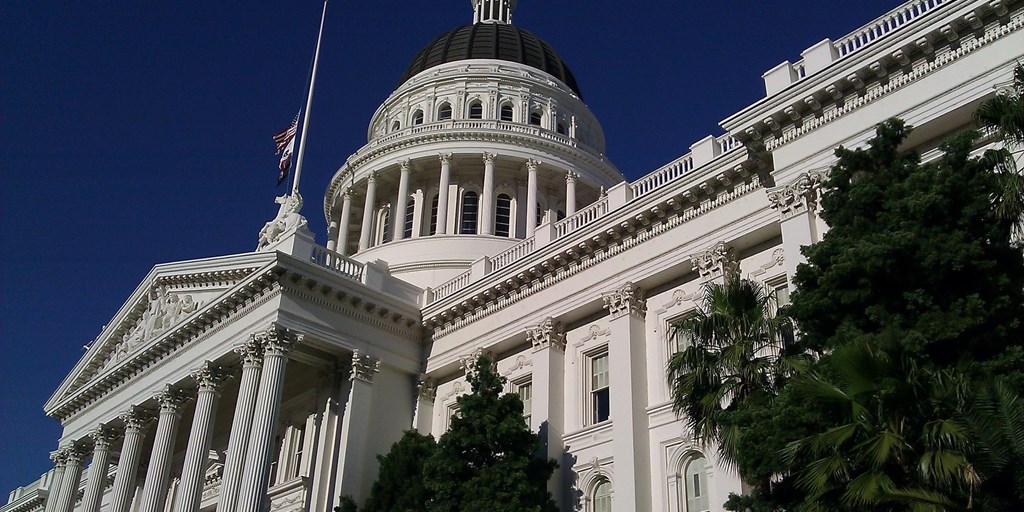 The Crypto Caucus
With a decade behind us since the debut of Bitcoin, we have made serious strides in blockchain adoption and deployment. From banking to agriculture, luxury goods to construction, and from healthcare to the arts, we have found a blockchain solution to almost every industry problem.
Finally joining in on that conversation is the U.S Senate, an entity that has stayed considerably quiet throughout the evolution of the technology. Breaking its silence this week, we are coming to learn just how impactful the blockchain can be when given the right regulation. Discover how the currency of trust will power our cities, our systems, and our interactions today and for many years to come.
U.S Senate Holds Hearing On Crypto Regulation
Held by the Banking, Housing, and Urban Affairs Committee, the Senate hearing this week called upon a diversity of voices to lead the conversation. Jeremy Allaire, CEO of Circle Internet Financial Limited was one such voice. "Our existing financial system is in desperate need of transformation," he said. "We currently have a global system with limited access and exorbitant fees that impose a tax on real economic activity; a system rife with money launderers and financial crime."
Considering the opportunity to commoditize digital currencies, Allaire continued to elaborate his views on the blockchain. "This will ultimately return hundreds of billions of dollars of value to the real economy," he said, "as the fees that people and businesses pay to intermediaries to move value drops to zero. This will also lead to greater economic activity between people around the world."
Another strong opinion came up at the hearing, only this time it came from Idaho Republican, US Sen. Mike Crapo. "With the appropriate balance of regulation, digital currencies, and their innovative underlying technology could provide meaningful benefits," he added.
This kind of contribution is especially relevant in light of the controversial launch of Libra, Facebook's first crack at a cryptocurrency offering. For international trade and finance specialist, Rebecca Nelson, Facebook's foray into blockchain presents 'serious regulatory and systematic concerns' following the social network's history of user data concerns as well as its glaring lack of banking expertise.
There's no question that the benefits of the blockchain are diverse, but what we now need to see is a regulatory framework to ensure its success. To learn more about this week's Senate hearing, read the full article here at Chief Investment Officer.
Seoul To Offer Blockchain-Based Citizen Rewards
As we call order in the courtroom here in the U.S, the city of Seoul is busy putting its blockchain framework into action. According to Coindesk, the Seoul Metropolitan Government is slated to launch blockchain-based administrative services in November. By this deadline, Seoul's blockchain points system will be out for public use, providing residents with S-coins that may be redeemed for rewards. "Services that generate the coins include paying taxes and participating in public opinion polls," the report adds.
Coming up in November, we can also expect to see a blockchain service for submitting paperless qualifications, along with blockchain-enabled digital authentication to enhance its Seoul Citizens Card. Another significant deadline includes the blockchain-based part-time workers rights program that is intended to be up and running by the end of the year.
Samsung Adds 17 Crypto Apps to Dapp Arsenal
While we've heard a lot of talk this week, Samsung is putting the blockchain to work, adding 17 crypto apps to its blockchain arsenal. Samsung's digital dapp store, Blockchain Keystore was launched in March of this year and has since expanded from four basic apps to its current offering of 17 apps.
With the release of the Galaxy S10 this year, the technology giant has made its mark on the crypto space and will continue to do so with new wallet features to jump ahead of the competition. With so much competition surrounding it, Samsung certainly has its work cut out for them.
But when it comes to building a smarter, more trusted world, aren't we all really winners?