Blockchain, A Week in Review – August 2, 2019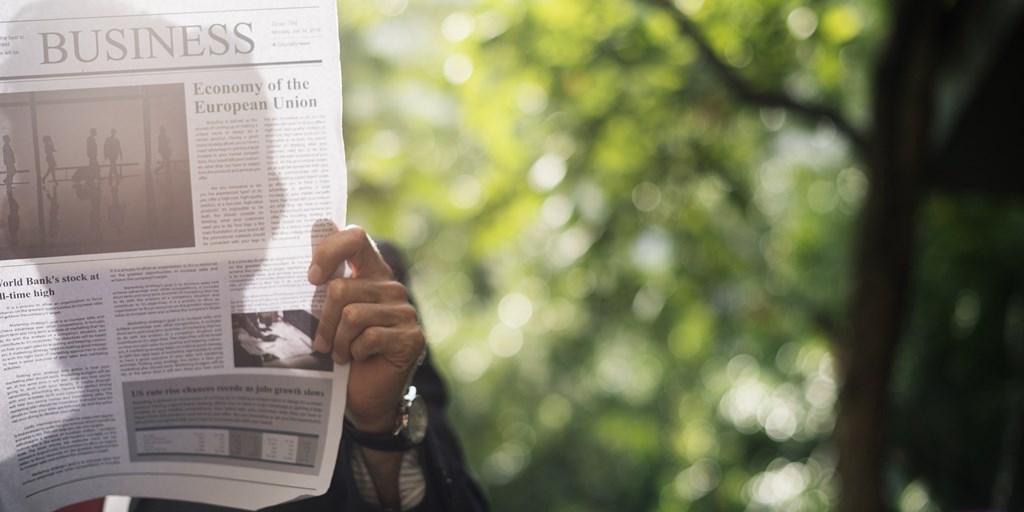 Breaking News
The media serves an innately impactful function in society. As one of the fastest ways to absorb and deliver information, the media informs our very opinions about the world around us and the communities we are a part of. Built upon pillars of truth and dignity, journalism has changed a lot over the years and with the rise of 'fake news,' it has become anything but truthful. Luckily, major news channels like The New York Times are beginning to change that story with a whole new angle, the blockchain.
Delving into a blockchain-based project this month, The New York Times will strengthen the authentication of news and work to combat misinformation in the industry. Meanwhile, there are some headlines we wish were fake, to begin with. Namely, this week's massive Capital One data breach that affected over 100 million Americans. Whether its good news or bad, we'll keep you up to speed! Here's what you may have missed so far.
New York Times Combats Fake News With Blockchain
Pursuing trust in digital files, The New York Times has recently confirmed involvement in blockchain. The publisher's News Provenance Project is now up and running with a new website that explains exactly how it will be using Hyperledger Fabric's blockchain foundation to authenticate news photographs and drive major change in the industry.
"Our initial work involves exploring a blockchain-based system for recording and sharing metadata about media -- images and videos in particular -- published by news organizations. We are also conducting user experience research to identify the types of signals that can aid users in recognizing authentic media," the website reads.
According to CoinDesk, The New York Times along with its partner companies will run a proof-of-concept from July to late 2019 and will continue to publish updates along with a culminating report at the end of the pilot.
Capital One Announces Massive Data Breach: What To Do Now
On Monday, Capital One announced a wide-scale data breach that exposed over 100 million Americans and 6 million Canadians. Those who have applied for credit cards since 2005 may have been affected as the hacker accessed credit card application information from 2005 all the way to early this year. Names, addresses, zip codes, email addresses, phone numbers and dates of birth were contained in the hack along with "portions" of credit card customer data.
While Capital One announced that it has already fixed vulnerabilities in the system, there are several steps that you may be recommended to take if you were in fact, affected by the breach. As reported by CNBC, the first step would be to change your passwords. Next, set up credit monitoring, freeze your credit, make a record of your response, and of course, stay alert moving forward.
Why Blockchain Is the Next-Gen Database of Choice
It's times like this when decentralized platforms like the blockchain become even more attractive. And for VentureBeat, the technology is becoming the next-generation database of choice for very good reason. "Today, it isn't just about the speed of transactions, it's also about verifying and securing those transactions. That's what has always been missing in system management," the report explains.
The blockchain is a database that cannot be corrupted. Security is built in its DNA along with 'robustness' 'replication' and 'business logic.' Considering the wide-ranging benefits of the technology, the report goes on to conclude, "Smart contracts are safe, distributed, and secure. Your entire dataset is more secure this way, too. This is why blockchain promises to be the next-generation database."
Blockchain In Construction
As we continue to build in disruption and adoption, the blockchain will help us to build better foundations as well. In the construction space, the technology will speed up project delivery and render the building development lifecycle much more efficient. It will also deliver 'timely information', 'unambiguous communication' and 'fewer mistakes' along the way, helping to overcome cultural obstacles, according to the Harvard Business Review.
Congress Approves Blockchain Promotion Act
As the blockchain picks up speed across industries, the senate will be there for major support. This month, the Senate Commerce, Science and Transportation Committee came together to approve the Blockchain Promotion Act, a bipartisan legislation that will ultimately define the standard definition of blockchain. Setting the framework for blockchain regulation, the act will open the technology up to the federal government and identify new innovations in the space. Who knows what will make headlines next week!