Blockchain, A Week in Review – April 8, 2019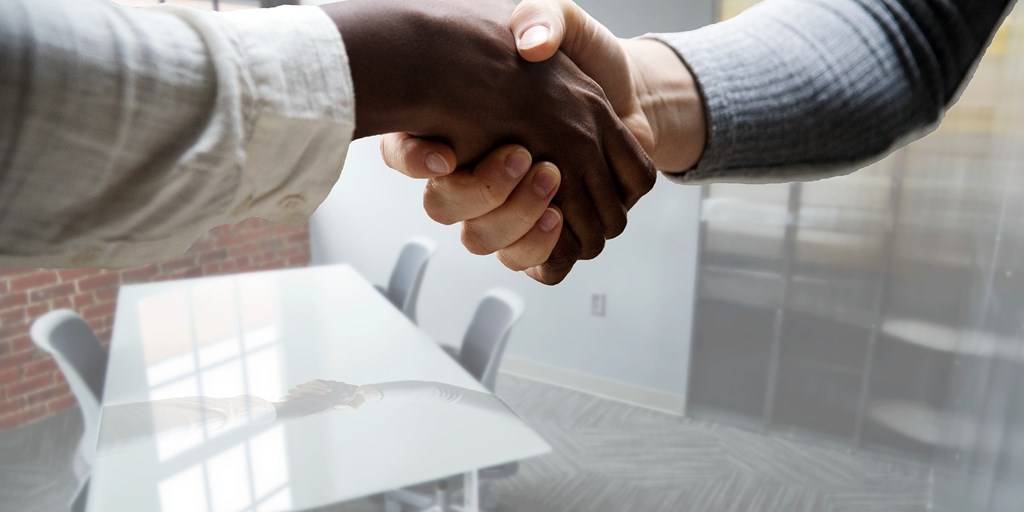 Getting the Job Done
It's time to polish your resume and iron your dress shirt because the blockchain is here to stay. From global healthcare to banking, communications, and gaming, the blockchain will become an essential function in just about every industry out there.
Blockchain Jobs Growing, Yet Unfulfilled
Thanks to an uptick in IT job vacancies; blockchain professionals are in high demand these days, as reported by business technology publication, COMPUTERWORLD. According to Burning Glass Technologies, over the course of last year, the number of job openings that required blockchain skills reached 12,006. This represents a whopping growth rate of 316%.
The reason behind this leap? For Arun Ghosh, KPMG's U.S. blockchain leader, the answer is adoption. "Enterprise projects have matured over the past three years, moving from proofs of concept in 2017 to pilots in 2018 to production systems this year," he says.
Despite exponential growth in the field, many blockchain positions remain unfulfilled. But as we continue to uncover all of the ways blockchain can disrupt and enhance our global industries, this reality is likely to change. And this week we seem to be on the right track.
Blockchain in Global Healthcare
If you're the caring, maternal type, the healthcare industry is probably a natural career path for you. The blockchain is similar in this way. Intended to enhance care and help patients in times of need, the technology is becoming a bigger demand in the global healthcare space.
As of now, healthcare systems continue to rely on outdated forms of record keeping that are based upon local and centralized data. According to a Business Wire press release, this results in a delay in treatment decisions as well as a considerable increase in healthcare costs. Other concerns include a lack of privacy regarding clinical data and research evidence along with increased incidences of counterfeit drugs.
As revealed in the press release, the blockchain can help to heal a lot of pain points felt within the industry. "Use of blockchain has the power to bring disruptive changes in the healthcare system. With this technology, patient identity can be specifically safeguarded and thus will bring power back to the patients. Blockchain technology also enables successful improvement in the quality of patient care while monitoring fund supply. This technology has the ability to enable seamless and secure data transport across several verticals of the healthcare system."
10 Ways Central Banks are Exploring the Blockchain
As the backbone of financial and economic stability, central banks are actively seeking innovative ways to maintain controlled and secure systems. Thanks to a recent whitepaper, the World Economic Forum has brought some of these solutions to light. And according to Forbes, many of them involve the blockchain. Below are ten ways that central banks are researching and developing blockchain tech.
Retail central bank digital currency (CBDC)
Wholesale central bank digital currency (CBDC)
Interbank securities settlement
Payment system resiliency and contingency
Bond issuance and lifecycle management
Know-your-customer and anti-money-laundering
Information exchange and data sharing
Trade finance
Cash money supply chain
Customer SEPA Creditor Identifier (SCI) provisioning
Blockchain in Telecommunications
The next industry banking on blockchain is telecommunications. This week, blockchain, data management, information technology, and telecommunications company, DLT Resolution Inc. announced in a press release that it has been selected to provide communications services to a roadside assistance company called RapiTow. As the Uber of tow trucks, RapiTow will leverage DLT Resolution to serve its customers with "better, faster, affordable and smarter roadside assistance."
Blockchain in Gaming
It's all fun and games until somebody gets their personal data compromised. Luckily, TomoChain will keep that from happening. TomoChain is a 'low latency, Proof-of-Stake [PoS] blockchain network' and it is working to become the primary platform for 'blockchain game ideation and development.' According to AMB Crytpo, there are some very compelling reasons to game on blockchain.
"The promise of converging blockchain and gaming draws from numerous distinct advantages that blockchains confer to both the development of games and their broader ecosystem of community members. Native asset exchanges, verifiable scarcity of assets, interoperability of assets, fast and secure payment networks, and non-fungible tokens [NFTs] for unique assets are just some of the encouraging aspects of blockchain gaming," the publication reports.
Blockchain and Digital Signatures
Essentially, TomoChain is building an entirely new ecosystem for the gaming world. In the real world, you might find yourself looking for a new ecosystem too when feelings of distrust arise. Can I trust this document? How do I know that it hasn't been tampered with? What can I do to protect myself?
Because in reality, there's lots of room for error when you put your digital signature out there. Presenting his ideas for blockchain-supported documents, software engineer, Joris Schellekens spoke at Oracle Code Los Angeles about just that.
"A strength is that you can have not only digital signatures, like you do in PDF and you can add extra functionality in that, such as time stamping, and seeing that someone has modified the file," he says. According to Forbes, adding this functionality to the built-in security features of PDF documents renders 'the best of both worlds.'
This week, it's all about getting the job and getting the job done well!