BlockCerts Use Case Desk: Why BlockCerts For Your Business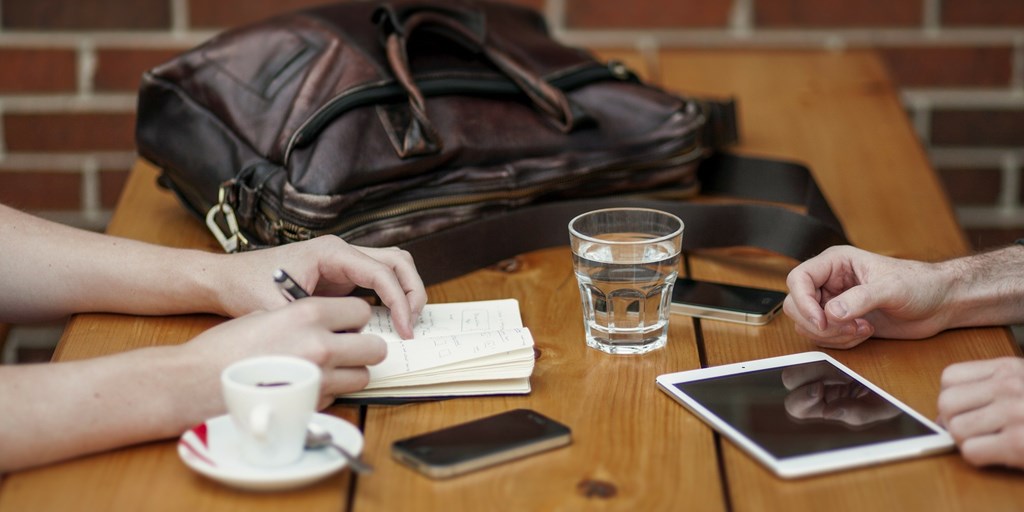 The business world is no stranger to the concept of the blockchain. From JPMorgan Chase to Facebook to Amazon and LVMH, more business giants are dabbling in the technology than not. But while conglomerates continue to make the switch to the decentralized world, you may be left wondering where exactly this leaves your business. Perhaps you don't have quite the size and scale of an Amazon or the brand recognition of an LVMH fashion Maison, but we're here to tell you that the blockchain is made just for you. Yes, you!
Big name brands may be trying to steal the clout in the blockchain world. But it's businesses of all sizes that will benefit and make this thing truly revolutionary. Whether you're a small business, mid-sized business, or large enterprise, the blockchain will bring significant change to your daily operations, working relationships, and bottom line.
Here at BlockCerts, we are honored to facilitate that transition and help you become the best business that you can be. Read on to learn how BlockCerts Blockchain will prime your business for the future of the blockchain, a major pillar in the Fourth Industrial Revolution.
Small Business
As a small business owner, you wear a lot of different hats, and too many to hold onto. Not only are you a business leader and the principal strategist, but you are also an accountant, a marketing professional, an HR person, a legal professional, a janitor, the list goes on. It often seems like there are simply not enough hours in the day to get everything done. You worry about cash flow, security risks, hiring and retaining employees, keeping clients, and the overall financial stresses of running a business. To top it all off, you get stuck paying ongoing seat fees for software programs like DocuSign that you may not even be using. Antiquated technologies like email and eSignature platforms are things of the past, and they are holding back your business trajectory.
This is where the blockchain comes in. Combining the next generation of blockchain technology with a full suite of business tools, BlockCerts' BCERTin tool provides your small business with big business solutions. With a SMARTEROFFICE in your pocket, you'll benefit from multi-step authentication and private keys to secure your passwords for you. You'll also win back time with automated Smart Contracts, secure payments, and private instant messaging, all powered by a token that you actually use, instead of constricting seat fees.
Mid-Sized
As a mid-sized business, you have to do more with less in order to outpace the competition and advance ahead. You also need to be conscious of the pain points in your business that are holding you back from that growth. Fortunately, the blockchain helps you scale without limits and with BlockCerts' support; you'll identify opportunities for growth that are tailored exactly to your business challenges and objectives.
According to researcher and PayPal Co-Founder, James Fischer, the formula for business success is pretty simple, not getting stuck. While many businesses "get stuck" in stages three through four, James Fischer discovered that integrating new systems and processes will enable growth beyond these stages. BlockCerts is one such tool to facilitate growth from 20 employees in stage 3 to over 100 employees in stage 6. But no matter how many employees you have, you'll find that you ultimately work better together on the blockchain.
Today's businesses rely on individual SaaS solutions that do not integrate with one another. This creates silos of data that are difficult to manage and keep employees in the dark. Silos duplicate lost hours, escalate employee seat fee costs and pave the way for insecure links and therefore, exposed data. Again, the blockchain is the way out of this challenging dynamic. With all the business tools you need at the palm of your hand, both your business systems and your employees will be unified as one.
Enterprise
When it comes to large enterprises, the phrase 'data breach' has become all too familiar. Equifax, Marriot, Yahoo, and Facebook are just a handful of the world's large enterprises that have been hit by centralized data. And unfortunately, yours could be next. As a large enterprise, the stakes are way too high to leave your security to chance. Attacks are up over 100x in the last five years and the cost to the average business is $3.86M per breach.
Naturally, the blockchain has become a bigger part of the security conversation. With decentralized data, businesses will benefit from encrypted protection and remove the risks of a crippling breach. They'll also benefit from secure functions in everyday business that help to secure ongoing trust.
According to Deloitte, "The question for executives is no longer, "Will blockchain work?" but, "How can we make blockchain work for us?" With 1.7M development hours under our belt and a ready to use solution in hand, we are ready to make the blockchain work for you, no matter the size, challenges, and goals that you may have. We look forward to defining your use case and helping you get on the blockchain faster to access your business potential.