BlockCerts Founder Chosen as One of Top Ten Entrepreneurs to Watch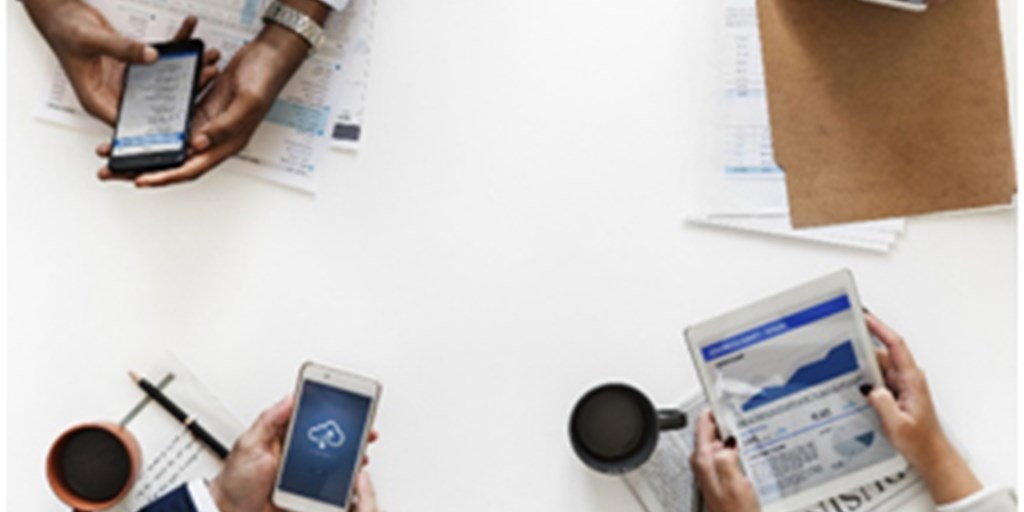 Entrepreneur.com celebrates founder, Tim Vasko for transforming the ways business is done today. "As a front runner in the Fintech and Blockchain spaces, Tim is pushing SaaS transformation, while challenging the model of enterprise technology silos."
Today's companies are showing revenue and measuring ROI more than ever before. We researched and found some of the most notable leaders to watch.  Based on their successes, these CEOs and founders are changing the way business is done. Venture capital monies are on the rise and companies are growing.  That's why this list of business champions is so important.
Our economy is thriving and today's business icons are pushing the envelope for us all. From startups to blockchain to government to education and beyond, their successes — and their lessons are ones that everyone in business can learn from in 2018.
1. Sergio Rizzuto
Sergio Rizzuto is a Villanova School of Business graduate who received the Innovation, Creativity and Entrepreneurship (ICE) award for his entrepreneurial endeavors while attending the university in 2014. He started his online marketing business, Fit Society, his sophomore year of college, which quickly began earning him six figures within the first year.
Aside from online marketing, Sergio sells clothing through his social media sites ranging in themes from fitness to astrophysics. He is invested in various businesses and owns Local Café, a cafe in Brick, NJ.
Sergio is also an actor and producer who has had roles in movies with stars such as Bruce Willis and Sylvester Stallone, and also owns the production company, Potato Eater Productions, which has produced movies with the same stars listed above, along with many others.
2. Joe Harris, 54 — COO & National Executive Director, Friendship Education Foundation
Joe Harris has successfully started eight businesses over the past three decades. While some have failed, others have succeeded far beyond his wildest dreams. Presently, Harris is both following his passion and living his dreams. He serves as the COO and National Executive Director of the Friendship Education Foundation, a charter school management organization based in Washington, D.C., with K-12 schools in several states. His role is truly life-changing for his team, and for the students they support. Harris is also the owner of Bella View, LLC, a residential build, renovation, and design company whose mission is to create stylish and affordable housing East of the Anacostia River in Southeast D.C.
"To achieve business success in 2018, remember what our mothers told us: dream big. Treat all of your successes, as well as your failures the same. But toast to your success; and have two drinks for your failures. Learn from them both and grow from each."
3. Dr. Unique Morris-Hughes, 38 — Interim Director, Washington, D.C. Department of Employment Services
Dr. Unique Morris-Hughes is an accomplished executive with a record of leading successful initiatives at multiple Washington DC government agencies. She has spearheaded multiple turnaround efforts for at-risk and struggling programs, resulting in their swift restoration to normal status and effective functioning. She is credited with the successful turnaround of the Department of Employment Services' federally-funded workforce programs. Her perspective of workforce development is focused at the intersection of education and economics. Dr. Morris-Hughes earned her Ph.D. from the University of Maryland Eastern Shore, an MBA from Trinity University, and a BA in English from Johnson C. Smith University.
"Essentially, the public sector creates economic opportunity for all, including entrepreneurs and their current and future employees. There are several programs in your own area that promote entrepreneurship. Find out and take advantage of them," advises Morris-Hughes.
4. Adam Rogas, 41 — CEO of NS8
Adam Rogas is the CEO and Co-Founder of NS8, a cybersecurity company which protects online businesses from fraud and abuse, thus enabling them to provide optimal user experiences for their customers. Hailing from Las Vegas, Nevada, Rogas has founded a number of successful SaaS (software as a service) companies, which has earned him a spot on our list. He is highly skilled in complex messaging systems and big data analytics, as well as the daily operations and management of SaaS companies. Most recently, Adam Co-Founded Catch5, which developed IP in the Ad Fraud Prevention Space. His energy and experience are unparalleled in the space.
"The best advice I can offer anyone, so they will be highly successful in business this year, is to remain committed to why your customers originally engaged with your business. Don't forget that your business data is your most precious asset; and should be treated that way. It is also important to never forget that you have a duty to your customers to protect that data…data that they entrust you with."
5. Hemen Vimadalal, 36 — Chief Executive Officer, Simeio Solutions
Hemen Vimadalal directs and drives the overall vision and strategy for Simeio Solutions with a passion for building high performance teams, driving innovation, and focusing on delivering value to customers. Prior to founding Simeio, Hemen worked with Vaau from its inception, where he established the company as the leader in the Identity and Access Management industry. Vimadalal has led many assessments, and end-to-end implementations, of role-based access control, user provisioning, identity auditing, identity certification, web services, and directory & password management products. A finalist for EY's 2016 Entrepreneur of the Year, Hemen holds a Master of Science degree from the University of Southern California.
"The best tips for business success come from experience. I cannot recommend strongly enough that CEO's build and maintain a great team…one that is smarter than you are — and believes in the same mission and vision, as well as the problems you are trying to solve. Secondly, always treat your customers as members of your team."
6. Tim Vasko, 57 — Founder and CEO, Blockcerts.com, Finaeos.com
Tim is an inventor, professor, author, and a visionary who has created multiple successful companies. He was an early "Cloud" pioneer, in creating Open Structure Organizations ("OSO") on the internet. As a front runner in the Fintech and Blockchain spaces, Tim is pushing SaaS transformation, while challenging the model of enterprise technology silos, in order to create distributed, inclusive technology OSO platforms as global bridges between entrepreneurial and enterprise systems. He began designing his platform over a decade ago, with over 1.5 million-man hours of development in the creation. His technology has been refined through a capstone team MIT Fintech, and recently certified research through Oxford University. With sponsorship from Microsoft Azure Cloud, and Oracle, Tim has positioned the entire platform of his patented virtual space technology on a unique, new blockchain which called blockcerts.
Tim strongly suggests that you must "clearly understand the effect of all the connections and processes that flow to actually drive your business. Business is a quantum field of effects; and not every cause has an equal effect. Use the idea of the 'observer effect' from quantum physics, to understand how knowing your community is so much more important than 'knowing your customer'. You will then have the steps on how blockchain can be used to positively impact your business."
7. Stacey Cartagenova MS-SLP, 46 — President, Therapy Source Staffing Solutions
A Speech-Language Pathologist for many years, Stacey recognized an overwhelming need for an organization that offered a staffing element, while simultaneously providing industry expertise and guidance. In response, she founded Therapy Source in 2001. Fast forward, and Stacey (along with co-founder husband, Joshua) has turned her vision into a thriving and growing education-based therapy staffing company.
As President, Stacey is directly involved in all departments within the company, and ensures that Therapy Source consistently operates according to its mantra of personalized commitment. When asked about the key to her (and Therapy Source's) success, Stacey emphasized teamwork and measurement as critical components. "An organization is only as strong as its people! Building a solid team is essential toward achieving both short and long-term goals. Also – it's incredibly important to set measurable objectives that directly align with plans and strategies…and then, to monitor those objectives in order to re-align business direction quickly when and if it's needed."
8. Abha Saraswat, 34 — Founder and CEO, Sano Naturals
Saraswat is the Founder and CEO of Sano Naturals. Sano Naturals is a skincare company based out of Dallas, Texas. Abha has a background in science from Johns Hopkins University and an MBA from NYU Stern School of Business. She spent six years in Corporate Finance before starting Sano after embarking on her own journey to heal her personal skin issues with adult acne. Knowing that she had finally found a solution to her problems drove Abha to help others solve their issues naturally. Her company is founded on the premise that busy, cost-conscious consumers desire high quality, natural, accessible skin care products that work. Since its inception, Sano has successfully transformed the skin – and the lives – of literally thousands of women and is a best-selling brand on Amazon today.
According to Abha, "success begins by writing down quantifiable and measurable business goals for the year. It's hard to know what to do if you aren't sure where you want to go. I liken it to getting into a cab and not being able to tell the driver what your destination is! Once you have tangible and attainable goals that you work towards, you can figure out the steps to help you get there. Remember that adding value for your customers is always at the core of what you do. Creating value and solving the needs of your target audience should be part of the guiding principles of your business."
9. Jordan B. Gorfinkel, 50 — Founder and CEO, Avalanche Comics Entertainment
Growing up as a child who was fascinated with comics, and could quote Batman chapter and verse had a significant impact on Jordan B. "Gorf" Gorfinkel's future. By the time he attended Boston University, Gorf knew he would embark on a journey of the superhero kind, never believing he himself would become one. As an editor at DC Comics for nearly a decade, where he managed the Batman franchise, Gorf's insight into the superhero world brought us the critical and commercial smashes, "Birds of Prey" and "Batman: No Man's Land." After parting amicably from DC Comics to start his own company, Avalanche Comics Entertainment, Gorf merged the superhero and corporate worlds, bringing his storytelling expertise to corporations worldwide, beginning with Microsoft's award winning "Heroes Happen Here."
He also produced entertainment content for production companies, such as Paramount and Hasbro; and non profits including the Munich Jewish Museum. As a cartoonist, Gorf created JewishCartoon.com, featured weekly in newspapers and online. His latest project, the Passover Haggadah Graphic Novel, is the culmination of his work to date, adapting the beloved scholarly and historical text into an action packed graphic novel. Gorfinkel is living his dreams and changing the world one superhero at a time. For that, he has earned a spot on our list.
When asked about his own success and advice for others to succeed, Gorf's recommendation is simple. "Follow my 'boil an egg rule' of presentation," he says. "Don't speak longer than it takes to boil an egg without telling your audience a story and you've hooked them. And be memorable! Brand your message with a fun title, such as 'Gorf's Boil An Egg Rule' of public speaking."
10. Thomas Addaquay, 43 — Founder and CEO, Green X Prize
Thomas Addaquay's business experience spans software, real estate, and the publishing of a highly regarded and ranked book, Go Green, Get Rich. In the book, Addaquay proffers that financial freedom doesn't have to come at the expense of the greater good. As an advisory board member to two startups with significant revenue, Addaquay found that when we examine not only our intentions, but also our goals and how we aim to achieve them, we can do so much more efficiently. With the acclaimed success of his book, Addaquay launched Green X Prize – taking his nonprofit from a simple idea and turning it into a life-changing, functional organization.
To achieve business success in 2018, remember what our mothers told us: dream big.TWEET THISFor those that wish to follow in his footsteps, Addaquay encourages people "to shy away from traditional, orthodox thinking. Don't be pressured to conform, or just resort to conventional thinking, because the reality of the world is that yesterday's wisdom becomes tomorrow's folly. If you grab any belief system, I urge you to let go of it. To be more specific, the strategy that has worked for me has been having no strategy. Everyone has their core beliefs, but we always need to be willing to listen, and remain open-minded about the concerns of those we are trying to serve. When someone challenges our core beliefs for the better, we need to be willing to let go of them, and take hold of and grow these new ideas."