Authentication and the ReInvented Internet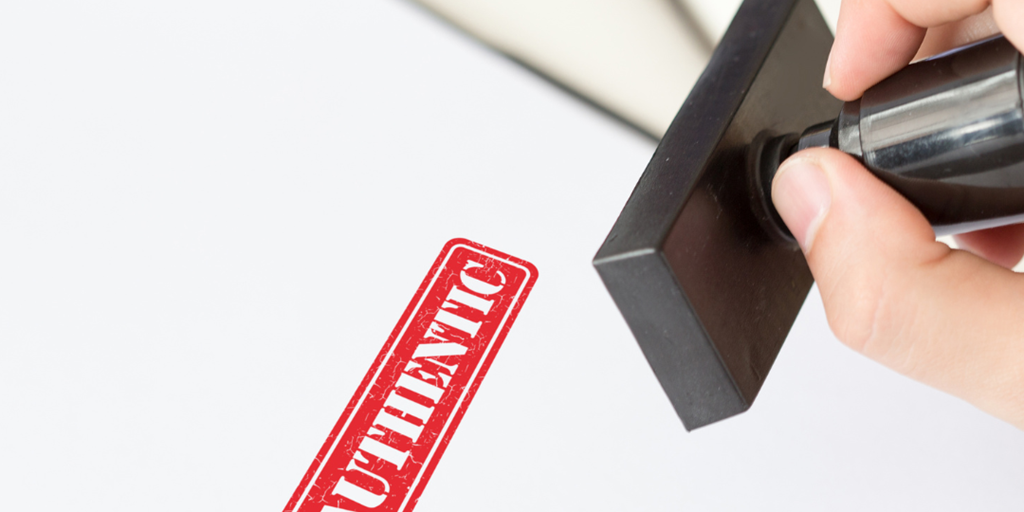 When it comes to securing the Internet, we all know that passwords are no longer enough. The stakes are getting higher and the threats are evolving:
Passwords don't secure our information
We're being tracked by web browsers
Our data is being collected by big companies to target us
Our information is being sold to unscrupulous characters
Centralized databases are being hacked exposing our private information
Then Phishing, Spoofing, and clickbait attacks fraudulently attack us
Digital fraud is running rampant - expected at $10.5 Trillion annually by 2025. Browsers expose us, every click is tracked, and our privacy is no longer our own. It's no wonder we now get emails and phone calls with new phishing attack attempts. Our personal information is everywhere and there are some very bad actors that are taking advantage of the easy information they can access.
We are in the era of digital life and business. It's a whole new era where everything is happening online. Now that the internet is multiplying, there's a new challenge. The internet is becoming saturated with information, and it's becoming harder to find the right things.
Web 4.0 is the next stage in the internet revolution, as it is based on the concept of decentralization. In this new paradigm, where every person is treated with respect and dignity, the traditional boundaries of the internet are broken.
Authentication has been a thorny issue for the web over the past few years. It's not just the burden of authentication that has plagued the web, but also the cost. It's not uncommon for organizations to spend thousands or hundreds of thousands of dollars on web authentication solutions.
This is where BlockCerts Blockchain comes in. It is reinventing the Internet and authentication. BlockCerts uses the blockchain as a solution that adds a layer of security to the internet by minimizing the identity theft risk.
BlockCerts spent over 2M development hours creating the integrated on-ramp to the digital business and tracking with our Smart Contracts as a Service (SCaaS) Blockchain platform.
Containers you control to become your secure on-ramp for a nearly instant online business transformation. It's like having your own private cloud or web where you're insulated from attack and where you're in control, not others.
BlockCerts Contract Vault™
Your BCERTin Contract Vault creates the ultimate security for your files, contracts, pictures, and documents forever. Only you hold your private key.
Have piece-of-mind and quick access to your important mission-critical information. When you share anything, it can only be unlocked by who you intend to have access - through BCERT Private Key technology.
Multi-Step Authentication
Immutable Trust is created with every transaction. Each party uploads their picture, ID, or other required information – to confirm their identity. Once certified, they receive their BlockCert Authentication BEFORE they can proceed.
Always Know Your Customer "KYC" and they will know and trust you.
Secure Virtual Space Technology
We looked at the evolution of the Cloud, software as a service and data privacy over a decade ago. We invented a better way to provide all of the tools. Today, we deliver all the utility of every tool you need, with new APPs added consistently.
ORBITi Private Browser
BlockCerts completed the full circle of the Reinvented Internet from the moment you access the internet. With Google, Mozilla Firefox, Netscape, Bing, and others, every click is tracked, every search is logged, and your privacy is robbed from you. You get more spam, more phishing attacks, spoofing and fraud attempts on your personal identity, and your financial accounts. Your data is sold to the highest bidder. Now how does that make you feel?
ORBITi provides safe passage, no tracking of your clicks or what you do on the internet. Your privacy is protected and your activities are your own business. Ahh, now that feels good, doesn't it? ORBITi also gives you the power to check on links you've been sent to your email or in texts for authenticity or for a dangerous phishing attack. Just copy and paste the link into your ORBITi browser to get a better read on if it is something you should click or not!
ORBITi is a free download, so why wouldn't you start using it, right? By combining ORBITi with downloading the free BCERTin wallet where you create your unique private internet and access tools to work and collaborate from anywhere, it's the 1-2 punch to create your new Web 4.0 experience!
BlockCerts believes that the internet is a wonderful place that can be used for many positive things. However, we also believe that it is a huge part of our daily lives that can be greatly improved upon.
Get started by downloading ORBITi for FREE, then download your BCERTin wallet and start living in a new world of new possibilities and safety.
To enable comments sign up for a Disqus account and enter your Disqus shortname in the Articulate node settings.