Twitter
The Twitter gadget is a social space through which you interact with the outside contacts and get latest updates on market trends.
Twitter Feed
This is where you can Tweet with your internal customers and your Contacts outside 1to1core. You do not need to Login to your Twitter account, instead, get the Twitter Feed on the Dashboard itself through this gadget. Refer to the screen shot below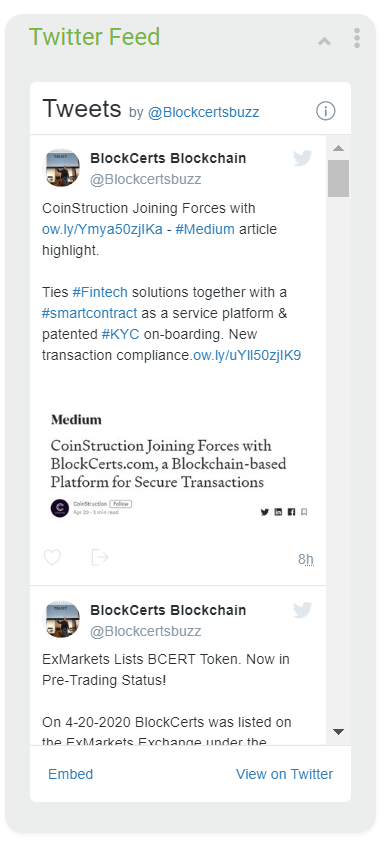 Clicking View on Twitter will open Twitter in another browser window.